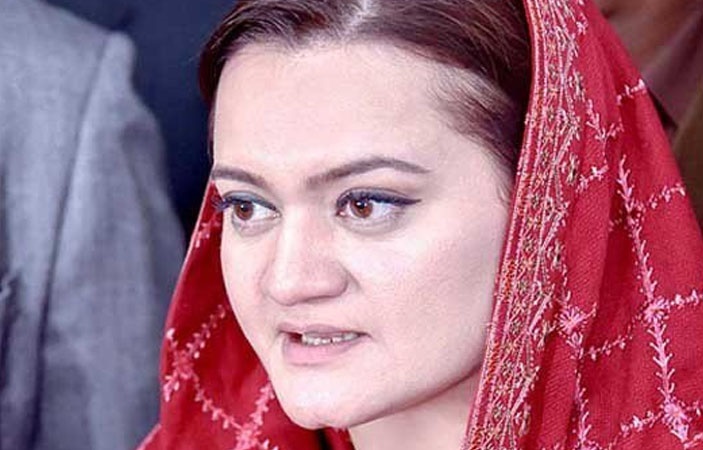 PML-N Leader Maryam Aurangzeb says that the sudden transfer and appointment of new IG Punjab, 10 days before the by-elections, is a suspicious move that could be a signaling towards an attempt of rigging in the upcoming by polls.
The Public is Being Fooled
During the press conference in Islamabad, Ms. Aurangzeb said that PTI government is trying to hide its inadequacy and misleading the public by creating a new ruckus every day. She added that the Prime Minister is going to inspect the toilets of CNG stations but not going to pay attention to the load shedding issues in the country, while his appointed ministers are using foul language at prestigious platforms.

Click Here to Read this News in Urdu!


Maryam Aurangzeb said that within 2 days, the dollar exchange rate has reached the highest level in history of interbank market. People have lost billions of rupees in the stock exchange while the government is busy increasing inflation in Pakistan.

She further said that PTI government should reveal the truth to the public that they are an inadequate and losing team, while all these losses are due to their lacking. The government should also tell the reason of increasing cost of gas and electricity before going to International Monetary Fund (IMF).
Do Not Commit Suicide
The leader of PML (N) reminded everyone that Imran Khan had said that if he went to the IMF then he would commit suicide. After which she said that we (N League) do not suggest suicide because it is forbidden in Islam. However, the government should review its foreign policies as their blunders are harming the country.

Read More: Government Takes Final Decision on Contacting IMF

Maryam Aurangzeb said that PTI's senior provincial minister Mehmood ur Rasheed's son tortured and kidnapped police officers. She said I do not want to talk about the condition in which the PTI leader's son was caught by the police.
New IG Punjab Might Help in Rigging Elections for PTI
Then the N league leader commented on the sudden transfer of IG Punjab Muhammad Tahir, who did not listen to any pleas from PTI's Mehmood ur Rasheed. She said that the overnight transfer and appointment of a new IG Punjab is suspicious as it could be an effort to carry out rigging in the by-elections 2018. She asked "Why the PM is not taking notice of this matter?"

Ms. Aurangzeb said that Shahbaz Sharif's arrest was an open message to the public that he should have been like Usman Buzdar and should not have done anything for Punjab's development. She also inquired about the reasons for bringing Shahbaz Sharif to the court in armored vehicles like some terrorist. Finally, keep visiting our website to know more about political news and updates.
Related News
---