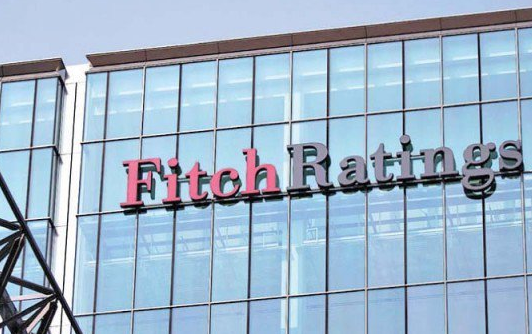 One of the world's best ratings companies, Fitch, has given a bad rating to Pakistan ignoring the hopeful situations that promise stability in the future. Fitch has degraded Pakistan's foreign currency issuer default rating (IDR) in the long term from 'B' to 'B-' before the country was done repaying Eurobond payment amounting 1 billion dollars.
$7-9 Billion to Repay in Debt Servicing
According to news reports, Pakistan has around $9 billion to repay in debt servicing per year for the next three years. The main reason for the decrease is the bad economic situation in the country and thus its inability to repay debt due to depleting foreign currency reserves.

More News: Pakistan's Foreign Office Protests against US on Getting Blacklisted


On Friday, Fitch told the media, "The degrading shows the increased risk of external investments due to low reserves and soaring external debt repayments along with the continuous depreciation of financial status, with an increasing GDP/debt ratio."

Further it said, "External debt servicing will remain high for the next ten years due to outflows related to China Pakistan Economic Corridor (CPEC), which will begin in the starting of 2020s. Fitch also predicts higher gross fiscal needs with probable narrowing the current account deficit being offset due to soaring external debt service payments in comparison to previous year."
Future Looks Stable for Pakistan
Pakistan has not settled things with the International Monetary Fund (IMF) regarding a bailout package, which is another thing the American based rating company took under observation while deciding the new rating.

The rating company has the opinion that successful negotiations with IMF, and other international financial departments like World Bank and Asian Development Bank (ADB), will be helpful in giving Pakistan a stable position in the world economy.

Read News: Power Sector's Incapability Makes Pakistan Lose $18 Billion

"Saudi financial assistance package with a total 6 billion dollars was also weighed before producing the latest rating" said Fitch. Further talk made their position clear that the future outlook is stable for Pakistan nonetheless, with the expectancy of GDP growth falling around 4.2% in fiscal year 2019 (FY19) from the high percentage of 5.8% FY18.

Lastly, keep visiting our platform for more news on Pakistan's international and domestic affairs.
Related News
---