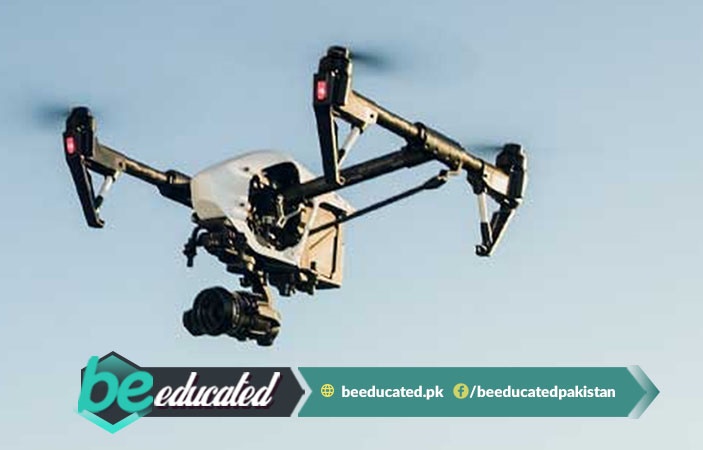 Drone Technology is proving its increasing value and benefits once again, as a single drone helped the police department to arrest more than five hundred criminals in Mexico. According to news reports from Mexico, DJI Inspire drone has helped catch more than 500 criminals so far.

The Drone Helps in Controlling Crimes and Catching Culprits

BeEducated.pk has found out that in the Mexican city Ensenada the local police department used the DJI drone to not just control crimes in the area, but even claimed to have arrested hundreds of criminals with the drone's help.

According to the city police, with the help of a single Inspire 1 Quad Copter there have been a crime rate reduction of 10%. Because earlier lots of houses were robbed in the area, for which the graph has decreased now. Talking to the media the Chief of Ensenada Police Department said, "The response time of the police has reduced and we find it easier to catch criminals due to drone."

Over the time period of four months, the drone completed 25 missions daily that it received through 911 emergency calls. The Californian company made drone comes installed with a GPS and software, which is smart enough to track the location of the emergency caller and get their without external commands. All this while it also records and shows a live video of its mission.

Mexico Police has said that often the drone reached the crime scene within minutes, due to which it recorded and showed the fleeing criminals' footage. Thanks to the live videos police easily tracked down the criminals and arrested them.

Drone Reaches Crime Scenes Earlier than the Police

The police department also told the media that criminals do their unlawful activities in between the time police takes to reach the crime scene. However, the drone is so fast that criminals have to run away before committing the crime or they get arrested after carrying out their plan due to their live and recorded videos.

Population of Ensenada city accounts up to 5 Lac and 22 thousand people. So according to the police, it is possible to safe guard the whole city with only a dozen (12) drones.

Recently, Punjab police received armed drones to include advanced technologies in crime fighting. Because these drones reach the crime scene earlier than any other police officials that's why they are helpful in stopping crimes. Hopefully, they will bring the crime rate down in cities of Punjab and then other provinces will follow their example. For more interesting news keep visiting our platform frequently.


Related News
---