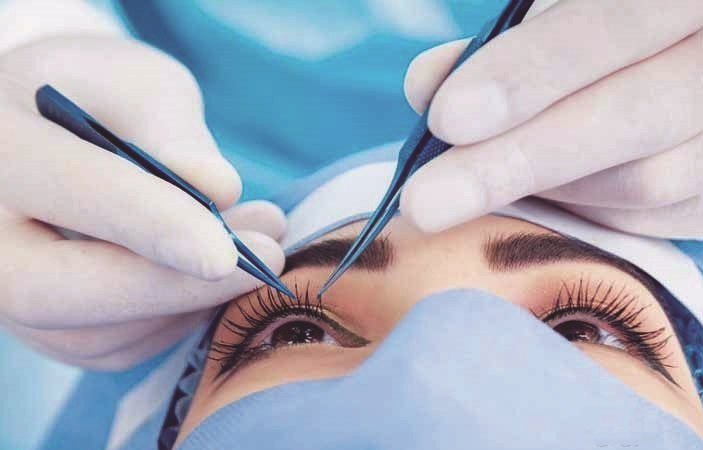 In Islamabad, the Al Shifa Trust inaugurates the Pakistan's first eye bank.
Hamid Javed Talks About the the Eye Bank.
Speaking at the opening ceremony in Rawalpindi, President of the Al Shifa Trust, Retired General Hamid Javed said A Global Standard Eye Bank has been constructed with the help of foreign NGOs in the Al Shifa Trust Eye Hospital.

Hamid Javed said "We have joined hands to bring the citizens an international non-governmental organisation to collect corneal donations within the country," He added "The facilities are top notch here and up to international standards, the eye bank will serve as a catalyst for more transplants in the country as well."
General Hamid Javed's main motive is to facilitate to donate cornea and these will be saved like international standards. At Al Shifa Hospital every month 80 Corneas are transplanted with the help of eye bank the transplant rate will be increased.

Also review: "Pakistan's First Mechanical Heart Pump Implantation"
How Decision was made about Corneal Transplant ?
This decision was made in a meeting at Khyber-Pakhtunkhwa Medical Transplantation Regulatory Authority (MTRA) in Peshawar. The authority reviewed applications by different health institutions, seeking permission to conduct the corneal transplants.

Officials have stated that the authority have approved applications in the meeting from a number of medical teaching institutions for one year period. Also the, transplant authority committees should include transplant surgeon, ophthalmologist or surgeon who can conduct a transplant but cannot conduct transplants at the same hospital.

BeEducated.pk wants you to know that a few months ago, Pakistan's first Mechanical Heart Pump Implantation was done and the operation was successful. Patient is now walking on her feet properly. Slowly but gradually our Health sector is getting developed. We hope that with new government we see more developments in other sectors also. For more Updates keep visiting us.
Related News
---