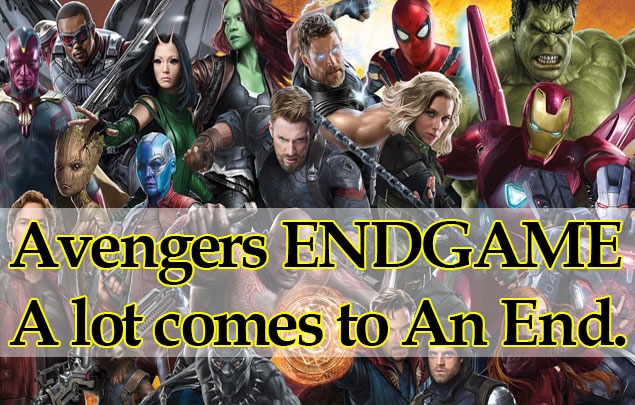 Avengers Endgame just got Bigger a lot is coming to an end with the Avengers Series.
Chris Evans says Captain America's funeral is one hour long in Avengers Endgame. Chris Evans spilled all the beans in an interview with the Hollywood Reporter; he declared that he is fully ready to retire his Marvel hero. Avengers: Endgame will be his last movie as Steve Rogers as he is done playing the character of Captain America.
When Evans was asked what will happen in the end of end game, he started laughing and said, "I wish I could. Uh, it's — I mean — it's a good one. It's a real good one. I saw, like, the first hour of it." "Right, exactly," Evans said. "After I die by Tony's hand, I just said, you know what? I can't watch this."
Read More: Salman Khan Welcomes Katrina Kaif to Bharat
Marvel has also released the posters revealing the fates of some of the key characters as fans are eagerly waiting for the Avengers sequel Endgame. On the posters, survivors are shown in the color with the dead in white and black. Marvel has already accepted that many of the characters who died in Infinity War will return in the upcoming films of Marvel. Marvel Studios president Kevin Feige has confirmed that Doctor Strange will return for a sequel at "some point in the future".
Marvel has also confirmed that Avengers Endgame is going to be the longest film in the Marvel universe till date. The Avengers Endgame runtime is 182 minutes.
Also AR Rahman is going to compose the Avengers Endgame's anthem. The Oscar-winning composer will create a special anthem for the movie. The song will come out in Hindi, Tamil and Telugu. The Song will be released on 1 April 2019.
Read More: Captain Marvel Smash The Box Office With $153 Million
The film will hit the cinemas on 26 of April 2019. All the Marvel Fans are desperately waiting for the Endgame, as it brings a lot of Heroes to an end with it.
Related News
---