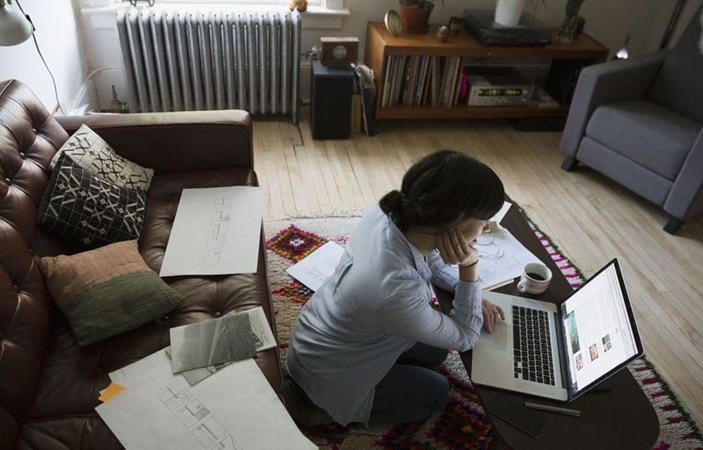 With most utmost, the world is forced to stay at home because of the coronavirus pandemic disease, there has signified a fast rise in internet usage above the course of the prior month or so.

Without additional ado, let's have attention at all the work from home internet packages.

Hurry up! & Grasp the Opportunity of Free Internet Packages

No Subscription charges
No tax Charges

Jazz Prepaid Free Packages– Jazz Work From Home Bundle

Its ALL about Free '' Stay Home Saves Lives ''

500 MB Jazz Internet
Subscription Code: *117*72*3
Duration: 10 Days

People also read : COVID-19: Lockdown Situation in Pakistan

Weekly Super Card New Jazz Offer

The Jazz Work From Home also gives 10 GB data, and about unlimited on-net calls through office-timings i.e. from 8 AM to 6 PM for the entire week for Rs. 100.

Subscription Code: *117*14#
Status Code: *117*14*2#

Once the offer is expired, the user will have to resubscribe it by dialing the subscription code. A call setup fee of Rs. 0.15 per call also applies.

Telenor Free whatsapp, Internet and Call Packages

Telenor, one of the largest telecom operators in Pakistan, is allowing a stay home saves lives FREE Internet package for those for all especially those who are working from home.
Telenor network is Offering:

Its ALL about Free '' Stay Home Saves Lives ''

Telenor Free whatsapp

2000 MB Whatsapp without any TAX or FURTHER charges.
Subscription Code: *247#

There is also an offer, you can stay connected for the whole week with 4,000 MBs between 6 AM to 6 PM for just Rs. 50.
Subscription Code: *71#

Hum Aik Hain Offer
This is another offer for corporate postpaid customers, offering free minutes, free data and free SMS.
It will be activated on active corporate numbers with compatible Telenor postpaid price plans and will be valid until the 30th of April 2020.

Zong Free whatsap and Call Packages

With more and more businesses moving to go from office to the home model, Telenor has given its corporate clients accurately what they had been looking for in these urgent times.
Zong free Internet packages are listed below, Its ALL about Free '' Stay Home Saves Lives ''

Zong Fee Minutes: 20 Minutes
Dial: *45#



Zong is also allowing an enticing all-in-one offer for the COVID-19 emergency.
Here's you all need to know:

Zong Haftawar Load Offer is DOUBLE

Mobile Internet MBs 5000
SMS 5000
Zong to Zong Minutes 5000
Other Operator Minutes 80
Validity 7 Days
Activation Procedure *70#
Recharge Required Rs. 250


Ufone Free Internet and Call Packages

Its ALL about Free '' Stay Home Saves Lives ''

1 Month Free Whatsapp
Dial: *987#

Ufone Weekly Internet Plus DOUBLE Resources

3GB + 3GB (from 1 AM to 8 AM)
Validity 7 Calendar Days
Charges Rs. 175
To subscribe dial *260#

People also read : HEC & Telcos are offering Cheaper Internet Bundles to Students

Pakistan is also experiencing a nationwide lockdown to limit the extent of coronavirus as the cases are quickly increasing in all sectors of the country. Among this health emergency, the telcos have made it easier for everyone by allowing Free Internet Services and call services without any charges and very cheap internet bundles, particularly for those who have no choice but to work from home.

The work cannot stop and the internet is also the need of an hour with all the amazing internet packages on offer for everyone across all the telcos in Pakistan.

Note: We wish you will keep enjoying these Internet Bundles in the hour need and We are Praying for that the pandemic disease that It will leave the earth soon.
Related News
---