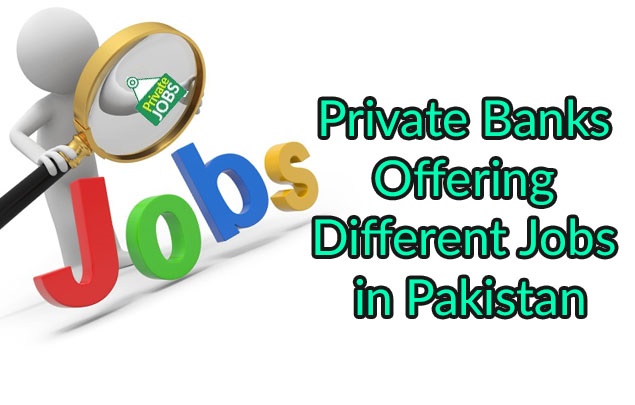 Pakistan has many private banks and some of these are Habib Bank Limited (HBL), United Bank Limited (UBL), Allied Bank Limited (ABL) and Muslim Commercial Bank (MCB). If you talk about the Pakistani jobs bank then these private banks gives you many chances to grow. On our portal a section is dedicated to Accounting and financial field that contains jobs in private banks as well as Government banks posted in different newspapers. As administrative and clerical and management and executive fields are somewhat related to banks jobs. So if there are vacancies for managers or clerks posts in banks then these jobs will also be posted here. It depends on the job duties and responsibilities of the employees that settle that where jobs advertisements would be posted.
Jobs for Skilled Personnel in Banks
Skilled people are always preferred in banks as compared to unskilled personnel. Firstly people who are not skillful are hired in banks on internships and when they get experience then they are offered good jobs in banks. Pakistani jobs bank is a hot topic for those persons who are experienced and want to become accountant or bank managers. In all cities of Pakistan like Lahore, Karachi, Peshawar, Sialkot, Multan and all other cities of Pakistan there are hundreds of private banks and their branches have expanded all over Pakistan.
Violation of Labour Laws in Banks
Labour laws are mostly violated in private banks where work timings are over 8 hours a day and at some places it has been seen that salaries are also minimal in few banks. Pakistani jobs bank is attractive in certain financial institutions like State Bank of Pakistan (SBP) where pay standards are better as compared to other private banks of the country. In Lahore, SBP is situated at mall road. Now, let us tell you that bank related jobs collected from different newspapers like Duniya, Mashriq, Jang, Dawn, Khabrain and other newspapers are advertised on our job portal. Moving on, private banks should abide by the labour laws set by Government just as other public banks are imposing in their branches. This will create a good image in the mind of common man who has negative image of the private banking system.
Provincial Government notification about labour laws
Provincial Government issued a notification in 2010 about labour laws stating that a worker should be paid a minimum of Rs. 270 per day salary or Rs. 7000/month, any salary less than this range will be violating the labour laws. Pakistani jobs bank salary should be above this range so that common man life improves in the country. All bank related private jobs and Government jobs are updated on our portal on daily basis. In general, a large number of people apply for these jobs but most popular ones among applicants are government bank jobs where incentives and salaries are higher as compared to private financial institutions.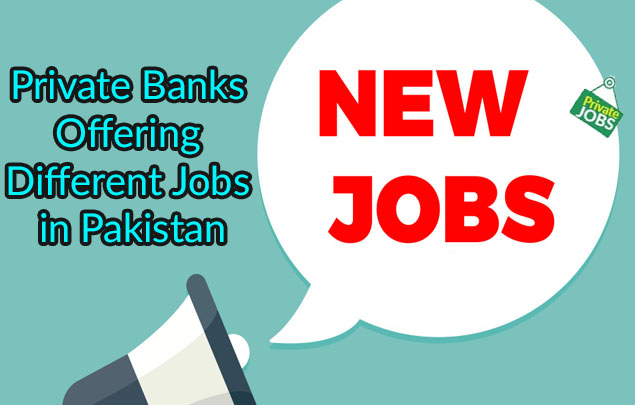 Foreign investors opening branches here in Pakistan
As this field of banking is very profitable in Pakistan so foreign investors are getting interested to open banks in different cities of Pakistan. There are many different branches already operating in Pakistan like Al Baraka bank, Citi Bank, Dubai Islamic Bank and among many other international banks. So Pakistani jobs bank becomes a hot topic among people and many people apply in these banks. These banks branches have opened in all cities of Pakistan like Lahore, Peshawar, Multan, Quetta, Sialkot and many other cities in Pakistan. However, a decline in profits have been seen in the recent years in different foreign banks due to overall financial crisis in the country.
Related Article
---