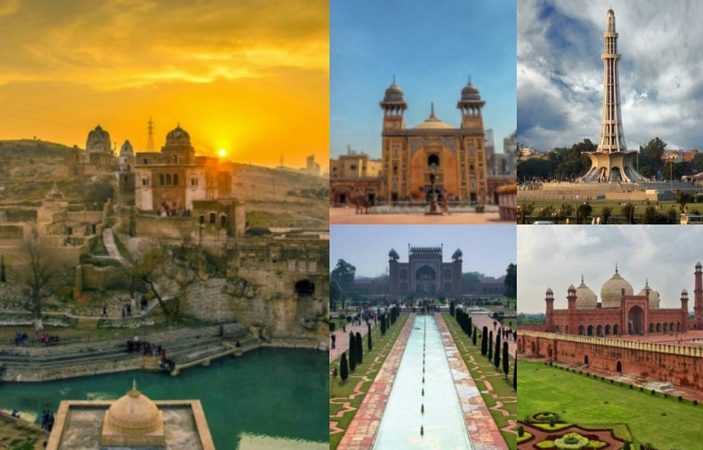 You are planning a vacation and feel a bit nervous about how will you spend your precious holidays in Pakistan? Best answer is: Active Holidays in Pakistan. Excursions, marvelous Tours and day trips are exciting and a great way to fulfill your vacation schedule. Different activities which include exploring hidden paths of ancient ruins and wrecks, or maybe adrenalin adventures such as zipline or snorkeling in a blue lagoon could offer you dream time. If you see yourself as an adventurer and you love exploring amazing places, then private tours in small groups may be something interesting for you.

The private guided tours can be just a sightseeing or active excursions and active and full adrenalin day trips like canoeing, rafting, zip-line and more. Weather you like water sports, hiking, rock climbing or easy walk in a forest with delicious lunch at the end. We should all agree that active holidays are the right solution for you.

Choosing a tour domain shouldn't be your main factor. Other important factors are tour length since tours and excursions can be full-day and half-day long. Depending on your physical shape, you must decide how long you want to be on a trip. Private tours are always flexible and they are no time framed, but there is always a difference between half and full day excursion. Even tough all tours represent active holidays, some tours include lots of actions and your occupation in something.

Tip 1-

Travel agents will suggest you the best excursions, and present you the most important highlights of the tours. Still, be sure that you will read all descriptions about the trip you are looking for, and prepare yourself. It increases your know - how and quality time spent during the tour. You will pay for it, so at least read and learn what you are paying for.

Tip 2 -

Be physically and mentally strong for the upcoming activities on the tour. Some tours can be really hard to handle with. Hot and burning sun, wet climates and extremely tough areas can make you trouble on a tour. It is important that you select a tour that you can handle physically.

Tip 3 -

Your budget should be a really important factor, but definitely not the most important. It is always tricky to decide how much is something worth. Unwritten rule is: better to pay more than to calculate and let someone rule your vacation.

Tip 4 -

Simply enjoy and memory everything. We are living for moments, try to capture them. Don't ruin a perfect moment with unnecessary selfie or stupid move which can eventually hurt you.
Related Article
---