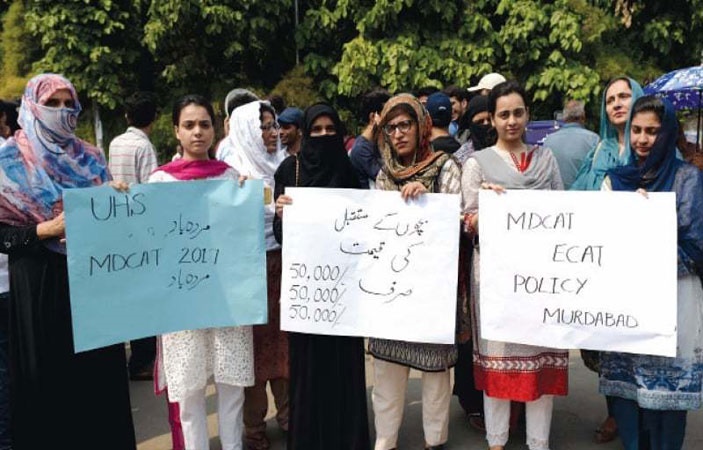 LAHORE: In the name of Medical & Dental College Admission Test (MDCAT) in Punjab, Pakistan Medical Association (PMA) has condemned the financial corruption as well as managerial anarchy in the admission test and called it as unacceptable.

On Tuesday, the office-bearers in a meeting at PMA house said, "The test is nothing however a glaring example of stupidity towards the aspirants. This test is useless and under wanted".

The meeting was proclaimed by different officials' presence and was headed by the President of PMA Lahore, Prof Dr Ajmal Hasan Naqvi.

The officials claimed that the big hurdles of the academic terrorism in MDCAT are health department, PMDC, Admission training academics as well as University of health Sciences.

On the other hand, Mian Muhammad Shehbaz Sharif as the chief minister of Punjab, on Wednesday, set the committee of four-member as the investigated body for the investigation of MDCAT paper's leakage. For this the committee has been given three days to submit the report.

According to details the affected students with their parents protested outside the Lahore Press Club in which they had demanded the concerned authorities to conduct the MDCAT paper again and has also asked the government to take strict action against the culprits.
Related News
---