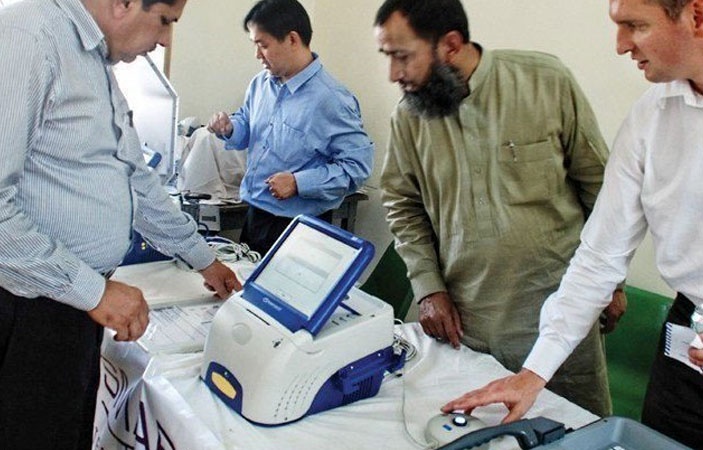 Overseas Pakistanis have finally got the right and means to vote from foreign countries, they have been given online access to cast their votes in the upcoming by-elections.
I-Voting System Allows Overseas Pakistanis to Cast their Votes
Briefing the Election Commission officials on the issue of overseas Pakistanis casting votes in election, chairman NADRA Usman Mobin said that Pakistanis living in foreign countries will vote online from their homes in the coming by-elections. However they will require their NICOP card, Passport and Email address to cast their vote.

Also Read: Dutch Politician Geert Wilders Cancels Anti Islam Cartoon Competition


Usman Mobin explained the procedure of vote casting by saying the voter will make an e-mail account to use his/her right to vote and the an automated system will ask different questions from the voters for their verification. After the verification process in over the voters should vote in their allotted constituency.

On the other hand, the Election Commission officials say that they have successfully provided the facility to vote in by-elections to the overseas Pakistanis. In the first phase voters will be registered according to their respective constituencies while the actual registration process has started from today (September 1) and it will last up till September 15.
Websites for Voters' Registration
BeEducated.pk wants you to know that the Election Commission have announced that the overseas Pakistani voters can register on the website of the Pakistan Election Commission or on www.overseasvoting.gov.pk till 15 September 2018.

Read News: PM Imran Khan Plans to Stop Power Theft By Creation of Task Force

On 17 August, the Supreme Court (SC) gave permission to Pakistanis living abroad for casting vote in by-polls. While CJP Mian Saqib Nisar remarked that overseas Pakistani will be participating the by-election through I-voting system, which allows voters to put in ballots from anywhere in the world as long as they are connected to the internet.



An I-Voting Task Force has been established on the orders of the SC that will take care of all preparations and operation of I-voting system and the task force includes officials from departments such as NADRA, ECP's IT and Law wings. For more political news and details keep on visiting our websites as much as possible.
Related News
---