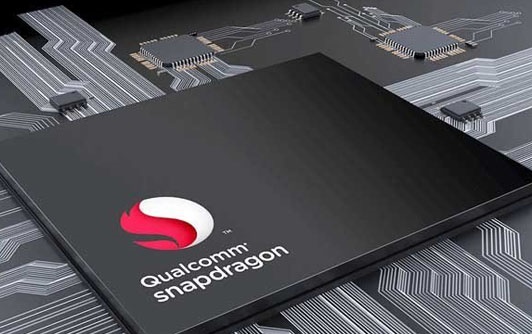 Qualcomm has announced to start selling chips that will support 5G technology in the next year.
All the people in the present times are waiting for three major changes in smart phones up to next year.

First one is the 5G technology,


Second is Artificial Intelligence (AI) and,


Third is cameras with multiple lenses.
Although for first two changes relevant hardware was compulsory and so it was researched on and now Qualcomm, an American telecommunications equipment company, will start manufacturing and selling Snapdragon 855 mobile platforms that support 5G and AI technologies.
Also read: Google Keeps Mourning for George H. W. Bush 5 Days After His Passing
Revolutionary Snapdragon 855 Mobile Platforms
According to news, Qualcomm's Snapdragon 855 will support 5G and Artificial Intelligence (AI). After this important announcement it is estimated that up to the end of next year 5g phones will be in use but it will all depend on cell phone companies either they are ready for it or not.
The induction of AI into the new mobile platform will help people with maximizing their usage quality for voice, cameras, gaming and XR faster, smarter, and more reliable. So, this indicates your smartphone will cater your preferences and give you an optimized experience without you worrying about the settings and its details.

According to professionals 5G technology will revolutionize in reference to data transfer. The data transfer rate will increase exponentially in 5G and there will be a significant change in upload and download rate. A new engine has been included in it for AI, due to which augmented reality, pictures and sound will be recognized at faster rate.

This processor will be three times faster as compared to Snapdragon 845. Few people knows that 7 nm scale production line was used to manufacture this chip. For more technology news keep visiting our website on regular basis.
Related News
---