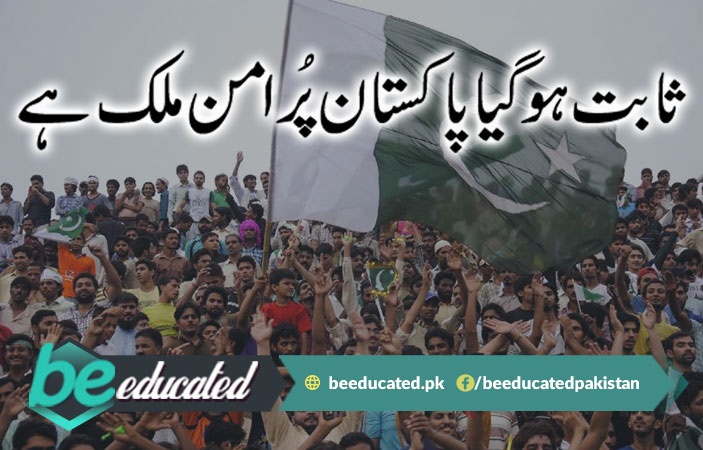 Many foreign countries, deems (believes) Pakistan to be an unsafe country. Finally, Pakistan has been recognized as a Peaceful country. ICC Security Consultant Brigadier Richard Dennis said that the successful and peaceful end of Pakistan Super League 3rd Edition in Karachi proves Pakistan is a peaceful country.

Richard Dennis appreciated the efforts of Rangers, Police and all the other law enforcing bodies in the successful organization of PSL 3 final in Karachi. The retired British Army Brigadier said that the people of Karachi love sports with all of their heart during an interview with a journalist of express.pk. The interview was taken in Moin Khan Academy while a friendly match between Pakistan and Australia was being played, to celebrate 70 years of friendship between the two countries. He further expressed his views by saying the security plan was followed completely and strictly on the day of PSL 3 Final match.

Richards said that the security measures taken were of high standard and were very effective, and that they should be applauded (appreciated). He answered one of the question in the interview by saying that the cricket loving audience displayed great discipline. The audience enjoyed the matches to the fullest without going wild/unruly. This conduct proved the people in the audience as true cricket enthusiasts (fans). He also voiced his opinion on the upcoming T20 matches of West Indies cricket team against Pakistan in Karachi by saying that the security plans will be followed in the same way. Also he hoped that the series will be interesting and enjoyable for all cricket fans.

Cricket loving team of BeEducated.pk, is in total support of the international matches that are being played in our country. This will give a clear message to the whole world that our country is totally safe and peaceful for anyone who lives in, or visits, this country. More international teams must visit Pakistan to keep this success of our cricket going.

We should all play our parts in the development of Pakistan. So no matter if you are studying or working, just do what you do with full dedication. Keep it up!
Related News
---