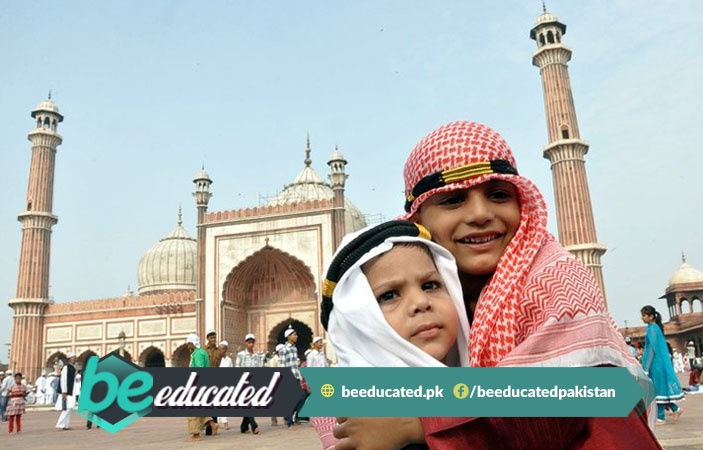 This year Eid ul Fitr holidays are announced to start from Thursday (June 14) to Monday (June 18). According to news reports, Federal Government is planning to announce holidays for Eid-ul-Fitr from 14 June to 18 June 2018, which will make the holidays 5 days long.

Eid to Be Celebrated on June 15

BeEducated.pk recently posted a news regarding the chances of Eid moon to be sighted on June 15. Because in the opinion of Dr. Shahid Qureshi, a meteorological expert, there is no possibility of moon sighting on 14 june. Now, the Meterological department of Pakistan has issued similar statements. Thus, the Eid is most likely to be celebrated on 15 June 2018, after 30 days of fasting.

However, many other parts of the world might celebrate Eid ul Fitr on June 14. These parts include countries from East Africa, United States of America (Main and Southern areas), and if the weather conditions are clear then moon sighting is possible in Northern America, Northern Saudi Arab, Canada, Spain and Northern Africa.



Fresh Currency Notes Available in E-Branches

To spread the happiness of Eid celebration, 'Eidi' is distributed among the younger generation from their elders. So, there are many children and teens awaiting the newly printed and fresh currency notes. So, to solve this problem, State Bank of Pakistan has re-introduced the service of obtaining fresh currency notes via SMS. Now, you can easily get newly printed notes without lining up in front of banks in such heat.

Once you send your request, you will get a reply with instructions to receive the new currency notes at a special E-Branch. These branches are being set up to provide fresh notes of currency without wasting anyone's time and efforts.

Schools are Closed for the Summer

In Pakistan, most schools and colleges are already closed due to the early announcement of summer vacations. So, young children and teenagers were already enjoying themselves. But after learning that there will be five day long holidays for Eid-ul-Fitr people have already started to celebrate. For now, everyone is just waiting on the notification from the caretaker government. For more news and update keep visiting this platform regularly.

Related News
---