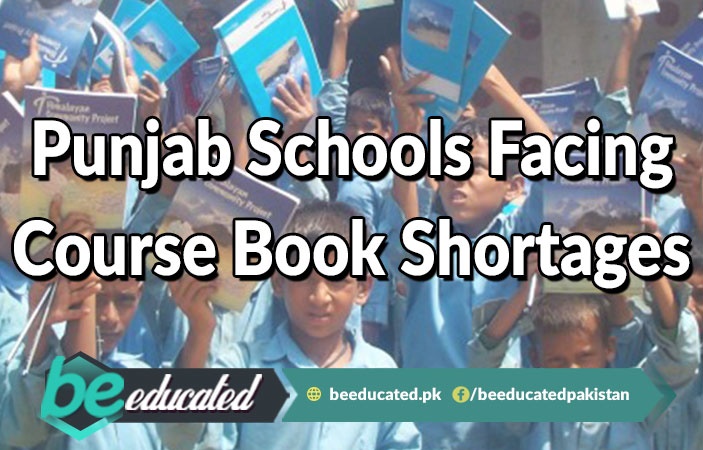 Department of education has completed the distribution of 39 million free books among the schools of Punjab. 2.4 million Books were distributed to students of schools located in Lahore. Still there are lots of students who do not have a complete collection of their course books.

According to the news report, Programme Monitoring & Implementation Unit (PIMU) claims that the free 39 million books have been distributed in Punjab and more books will be provided to schools which are asking for additional free books.

In Lahore, 24 Lac (2.4 million) books have been distributed and additional books are being arranged for new students, taking admission in schools. The news reporter also reminded everyone that more books are still needed for thousands of students, even though 39 million books have already been distributed all over Punjab.



The students are asking for more books of different subjects such as Computer Science for 9th class, Urdu for 6th class and English for all classes. Also students are demanding course books of Mathematics, Pakistan Studies and Islamic Studies.

BeEducated.pk is sharing this news to report the shortage of books for various classes can affect the studies of thousands of students in Punjab. If this shortage continues many students might end up wasting their whole academic year.

If more books are not distributed in schools of Punjab then thousands of students will not be able to prepare for their annual exams. The lack of preparation will affect their results and they might fail the exams. Hopefully the books of all subjects will be soon provided to all students. So they can learn their course material and appear for their annual exams.

Students if you do not have your course books then you should not stop studying. Try to ask your friends to share the course books with you, and study as hard as possible. You have to study to make your future bright and to fill it up with limitless opportunities. We will be able to develop Pakistan into an advanced and modern country, only if every child of the nation gains basic education.

Hopefully all of this will become possible one day!

Related News
---