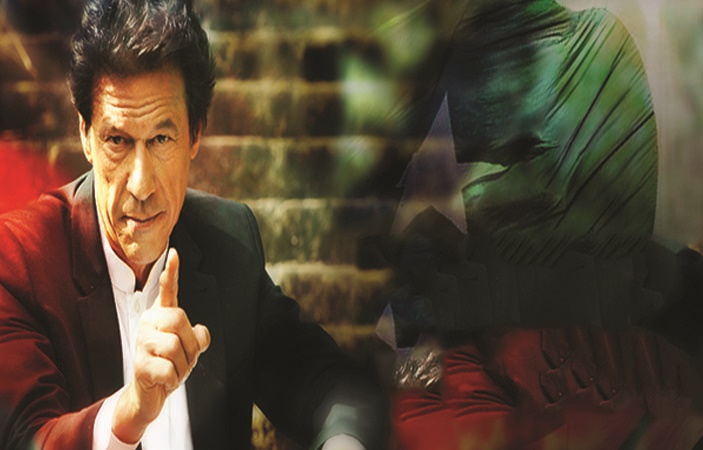 In Islamabad, Pakistan Tehreek-E-Insaf (PTI) leader Imran Khan takes lead in General Elections 2018 held on Thursday, as he's chief rival and Ex-Prime Minister, rejected the count as "blatantly" rigged.

PTI Leads with more than 110 seats in Nation Assembly
30 percent of the total votes are counted, Imran Khan's Pakistan Tehreek -E-Insaaf is leading in 113 of 272 contested National Assembly Constituencies.

Nawaz Sharif's Pakistan Muslim League-Nawaz (PML-N) was ahead in 66 constituencies, and the Pakistan People's Party (PPP), led in 39 constituencies.

Election Commission has officially announced on Thursday that the final results are delayed due to some technical issues. To watch Pakistan General Elections 2018 results and updates keep visiting our website.

Secretary Babar Yaqoob says "There's no conspiracy, nor any pressure in delay of the results. The delay is being caused because the result transmission system has collapsed,"
Imran Khan's camp was quiet confident of winning the election, although still 137 major seats in National Assembly are short. Raising the prospect (PTI) would need to find coalition partners among smaller parties and independents.

Imran Khan Wins Election before the Declaration of Official Result
Fawad Chaudhry one of the spokesman of (PTI) tweeted "Congratulations to the nation on a new Pakistan! Prime Minister Imran Khan" seems they have already declared victory.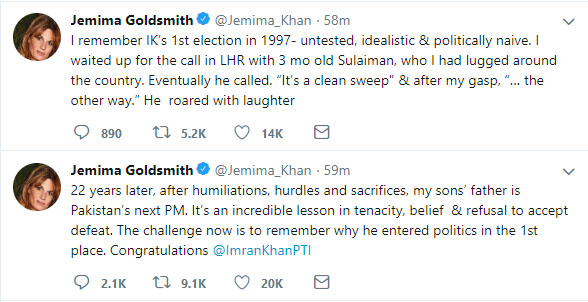 Jemima Khan, also tweeted that "22 years later, after humiliations, hurdles and sacrifices, my sons' father is Pakistan's next PM. It's an incredible lesson in tenacity, belief & refusal to accept defeat. The challenge now is to remember why he entered politics in the 1st place. Congratulations Imran Khan"

PML-N Accuses that Elections are Rigged
The PML-N and the PPP both said in many voting centers they had not received the official notification of precinct's results, but instead got hand written tallies that couldn't be verified. Shabazz Sharif said in a news conference "It is a sheer rigging. The way the people's mandate has blatantly been insulted, it is intolerable, We totally reject this result, It is a big shock to Pakistan's democratic process."

BeEducated.pk wants you to know that Pakistan's new government will have to face brewing crisis. Imran Khan has promised an "Islamic Welfare State". If Imran Khan takes hold of government his party will likely able to form a government with smaller parties and independents. PTI has not ruled out seeking assistance from China, Islamabad's closest ally.For more Political News keep visiting our platform.
Related News
---