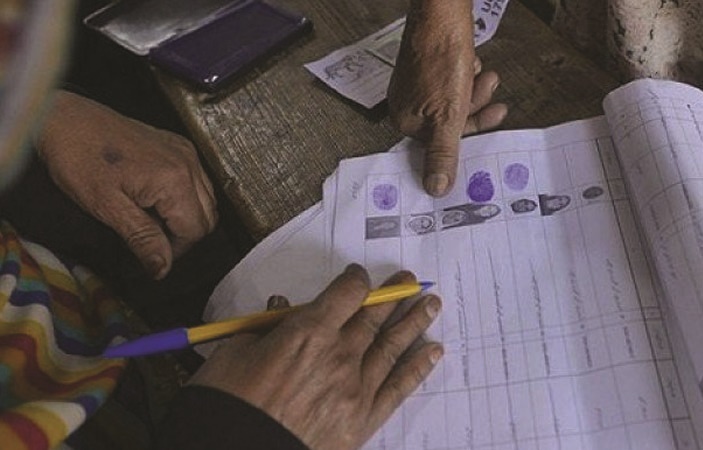 Some Election Commission officers are reportedly providing voters lists to election candidates while taking millions of rupees from them. As the General Elections 2018 are going to be held on 25 July, so candidates are doing anything possible to get their hands on voters' information.

Few Officers Ask for Payment in Return of Voters list

According to Express News, many District Election Officers and their subordinates allegedly made voter lists an illegal source of income. More than 12,000 candidates from National and Provincial Assembly contacted the District Election Officers for the voters' list of the constituents. On which the Election Commission promised to provide a simple photocopy of voters list, a copy of voters list with photographs and a soft copy of the list to the candidates. While some officers even asked for extra payment against the copies of voters' list.

BeEducated.pk found out that the Election Commission set a 5-rupee rate per every page for the list of voters along with their photographs, while keeping the soft copy for 10 rupees per page. The Commission fixed the rate of Rs 2 for a simple photocopy.

But District Election Officers and their staff received Rs 3 to 5 rupees per page of a simple copy, while keeping a copy of the voter list with photographs from Rs 6 to 8 per page. Similarly, the officers and their staff kept receiving 11 to 12 rupees for each page of the soft copy. Many candidates had to buy a USB of 8,000 rupees as well.

Candidates Allegedly Paying Millions in Bribes

District Election Officers provided the simple copies on their own, while for the list with photographs and its soft copy they wrote a letter to NADRA. So, NADRA asked for two days' time on every request for the different voters' lists.

In Faisalabad, Lahore and other cities, the Election Commission staff has allegedly put their hand in the pockets of candidates of the national and provincial assemblies. A candidate of the National Assembly spent from Rs 50,000 to Rs 100 lakh for a simply photocopy of the said list, while every candidate in the provincial assembly spent 25 to 50 thousand rupees for a simple copy of voters list.

Election Commissioner Punjab Zafar Iqbal responded to the matter saying that the officers of the Election Commission do not take bribes for voters' lists. District Election Commissioner (Lahore) Mr. Raham Zada refused to comment on the topic of commission officers taking bribes for list of voters. For more news on politics and its details, keep visiting our platform regularly.

Related News
---