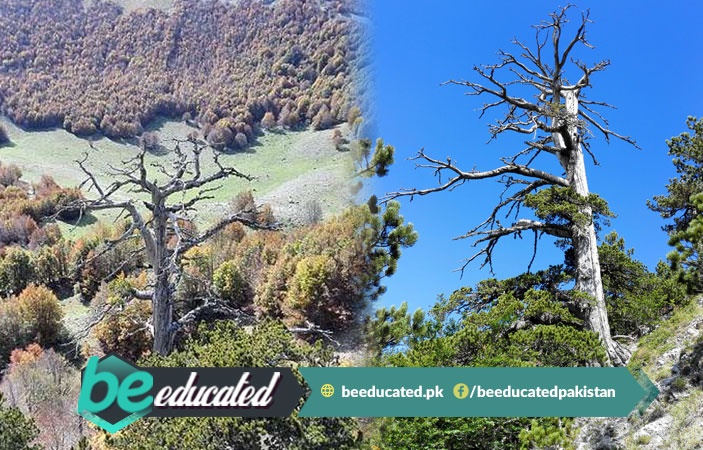 Europe's Oldest Tree is in The Pollino National Park. The age of this tree is estimated around 1230 years and the interesting part is this that it is still growing.

Ever Growing Tree of Italy

BeEducated.pk found out that it is an Elder Pine tree, which is named ATLAS because it's difficult to reach where it's located within high mountains. So, this tree is growing according to the atmospheric conditions of high altitude places.

Atlas has fought against every kind of severe climate, including cold, heat and drought. And recently scientist have been researching at its bottom trunk where they found out that its internal rings are still growing from many decades, which shows that tree is still growing. After studying this tree scientist and experts will come to know how trees and forests fight to stay nourished in such climate changes.

History of the Atlas Tree

According to the recent report published in the Ecology Journal, Atlas began to grow in 789 CE and this was the same year, the ancient Vikings landed for the first time on British land.

In southern Italy, University of Tuscia experts have been studying this tree for four years. In a thousand years, Atlas has withheld extreme sun heat, countless dewdrops and has fought against extreme seasons.

It has seen very cold weather and has recently withstood the heat intensity. Even Global Warming have been unable to destroy it.

Due to high height of mountain the growth of atlas have been strong. Interestingly, there were many incidents of fire in the forest but as the tree is located on a slope, Atlas has remained safe and its roots are also growing stronger day by day. For more news keep on visiting our website.

Related News
---