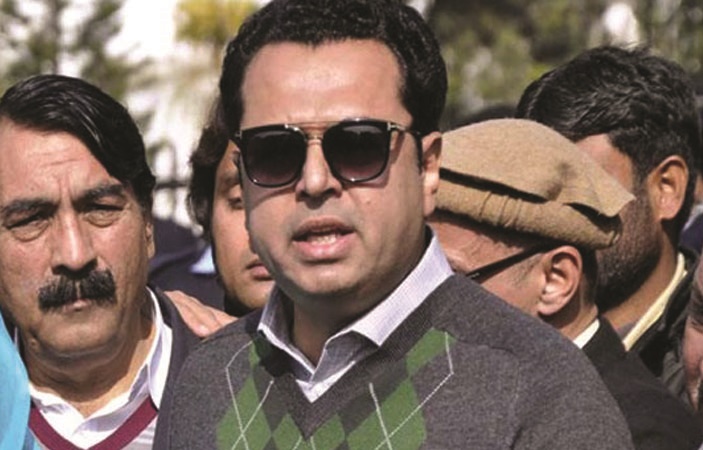 On 2 August, Supreme Court announces the verdict of Tallal Chaudhry in Contempt of Court case, disqualifying him from contesting in elections for the next five years.
Verdict Was Reserved by Three Judge Bench on July 11
Tallal Chaudhry was given the punishment of imprisonment till the rising of the court and imposed find of Rs. 100,000 (1 lac) under article 204. A bench of three judges headed by Justice Gulzar Ahmed passed the verdict on Thursday (2 August 2018).

The verdict had been reserved by the bench on July 11, for which the Supreme Court (SC) indicted Tallal Chaudhry for supposedly committing contempt of court. While Chief Justice of Pakistan Mian Saqib Nisar took suo motu notice of this case on February 1 earlier this year.

Also read "Nawaz Sharif Found Guilty in Avenfield Reference Case"

On 24 January 2018, the convicted PML (N) leader said in a public event, "There was a time when the Kaabah was filled with idols and now the judiciary, the country's most respectable institution, is also full of PCO idols."
He also said, "Nawaz Sharif, throw them out, throw him out (referencing to SC judges). They will not give justice but will continue their injustices."
Tallal Chaudhary Banned from Contesting in Elections for Five Years
According to Article 63(1)(g) of the Constitution, "A person shall be disqualified from being elected or chosen a member of the parliament if he/she has been convicted by a court of competent jurisdiction for propagating any idea or acting in any way prejudicial to the ideology of Pakistan."

Also read "Nawaz Sharif Moved Back to Adiala Jail from PIMS Hospital Islamabad"

BeEducated.pk wants you to know that Article 63(1)(g) goes on to describe any acts or opinions against Pakistan, its Army and Judiciary that can defame them will disqualify the offender from contesting in elections or holding public office for the next five years.

Thus, Tallal Chaudhry cannot participate in any elections for the next five years. It does not make any changes to the outcome of recent general elections, as the PML-N leader lost to PTI's Nawab Sahir from NA-102 (Faisalabad-II). For latest politics news and details keep visiting our platform on daily basis.
Related News
---