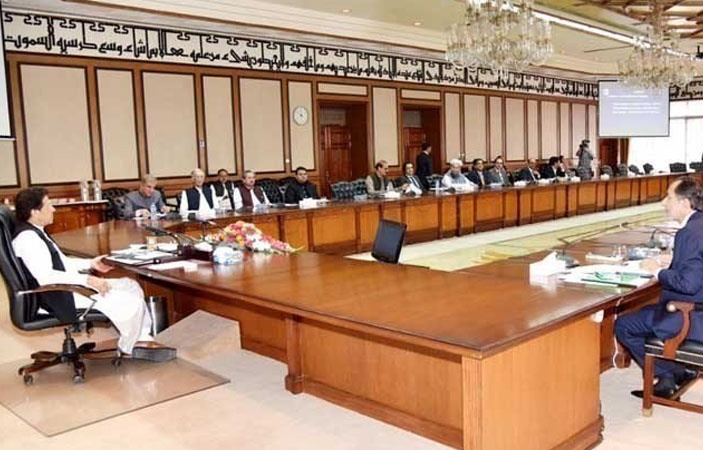 Prime Minister Imran Khan has decided to remove the President National Bank Saeed Ahmed.
President NBP Involved in Money Laundering
According to various news reports, an important Federal cabinet meeting was held under the chairmanship of PM Imran Khan, after which in a press conference, Minister Information Fawad Chaudhary said that the basic agenda in the cabinet meeting was to review the implementation of PTI's 100-day plan. While a decision has been taken to improve the law of NAB and for this amendment, a task force has been made under Law Minister Farogh Naseem.

Also Read: "PTI Reveals the 23-Member Punjab Cabinet"


BeEducated.pk wants you to know that the Minister Information said that the decision was taken to remove the chairman of the National Bank because he was involved in money laundering with former finance minister Ishaq Dar. He further said a committee has been set up for the Southern Punjab province, which includes Shah Mehmood Qureshi and Khusro Bakhtiar. He added that the cabinet decided to amend the law to ensure that women get their share in inheritance.

Fawad Chaudhary said that CPEC was also reviewed in the meeting. Projects worth 28 billion dollars are under progress in the CPEC. While a task force has been established to amend the civil law and another task force was formed to create one million jobs and build forty million houses for the people, for which a 90-day timeline has been set. He said that a committee has been formed for each and every project.

Read News: "KPK Assembly has Six Billionaire Members"
Minister Information Discusses VIP Culture
Minister of Information also clarified that the helicopter was not used by the Prime Minister on the basis of VIP culture. It's done because the public will face difficulties in case PM travels to Bani Gala with his security. VIP culture and security are two very different things. He said that the Prime Minister will take the progress report from all the Task Forces after every 15 days, while reforms might be made in the way of governance.

Fawad Chaudhary said that a committee has been formed to accelerate the integration of FATA, in which province's Governor, Chief Minister along with Minister Defense and Advisory Authority has been included. He added that there will be no compromise on matters of accountability.

Another News: "Imran Khan Committed to Return Laundered Money to Pakistan"

On the other hand, Prime Minister's Climate Change Advisor Amin Aslam said that the plan for planting 10 billion trees across the country has been decided to begin immediately. 15 lakhs of plants will be planted across the country on September 2, and it will be celebrated as the Plant for Pakistan Day. So, keep visiting our website for latest news on Politics, State Affairs and much more.
Related News
---