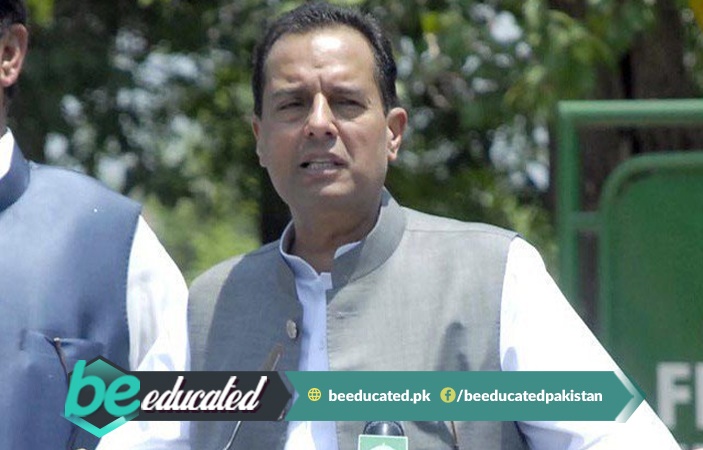 National Accountability Bureau (NAB) has finally arrested Captain (retd) Safdar, the son-in-law of Nawaz Sharif and a leader of PML-N, after being found guilty in the Avenfield Reference case alongside his wife and father-in-law.

According to Express News, NAB arrested Capt (retd) Safdar on Sunday (July 8) in Rawalpindi, where he went from one street to another alongside a PML (N) rally and various other leaders of the party.

NAB Could Not Arrest Captain Safdar During the Rally

BeEducated.pk wants you to know that for three hours (from 2 pm to 5 pm) Capt (retd) Safdar addressed people during his rally, while NAB could not arrest him due to the protest of PML-N workers/members.

However around 5 pm he was finally arrested by NAB, two days after being found guilty in the Avenfield case and getting sentenced to 1 year of jail time on Friday (6 July 2018).

According to an audio statement released this morning, Captain Safdar while surrendering said that he thought of getting arrested in Mansehra city but if the leadership's decides he can surrender from a different city. He added that surrendering will keep his pride intact, while it is necessary that he should act upon the party's decisions.

For the last two days, Capt Safdar remained hidden in Rawalpindi. While NAB teams kept looking for him in Abbottabad and Mansehra. They even kept monitoring his residence in Haripur but finally arrested him in Rawalpindi.

NAB Is Ready to Arrest Mariam Nawaz and Nawaz Sharif

As per the court's ruling in the Avenfield case, Nawaz Sharif and his daughter Mariam Nawaz are to be arrested immediately upon their return to Pakistan. For the time being Nawaz Sharif and Mariam Nawaz are visiting Begum Kulsoom Nawaz, as she was hospitalized after suffering a cardiac arrest in London.

According to Mariam Nawaz's tweet, both her and her father will return to the country on Friday (13 July 2018). In her tweet she wrote:

"Our Flight Details

12 July
EY 18 London – Abu Dhabi
Departure 8:45 pm

13 July, Friday
EY243 Abu Dhabi – Lahore
Arrival 6:15 pm"

News reports say that NAB is ready to arrest both criminals on Lahore Airport, after receiving a warrant from the Accountability court. On the other hand, PML (N) has directed all its members, from all over the country, to welcome their party's founder upon his arrival at the airport. For more news and details keep on visiting our website regularly.


Related News
---