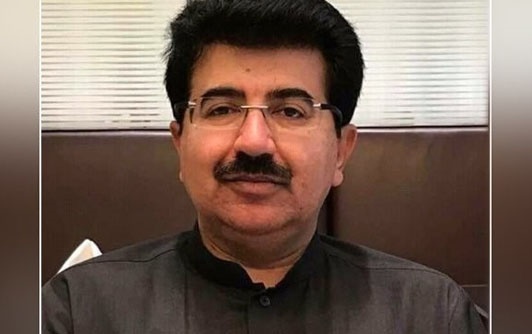 Government has included Zardari's name in executive control list (ECL) and Sindh Pakistan Tehreek-e-Insaf (PTI) leadership has demanded to step down Murad Ali Shah.
During a discussion in Geo News programme 'Jirga' Bilawal Bhutto Zardari's spokesman Mustafa Nawaz Khokhar said that PPP will support Pakistan Muslim League (PML-N) to bring a no confidence motion to remove Senate Chairman Sadiq Sanjrani.
Information Misnister Fawad Chaudhary while sitting with PML-N leader Musadiq Malik in a program, PML-N leader said that PML-N will assist PPP in democratic issues.
The News on twitter
Also read: Laundering operation Sindh Government started shrieking
Fawad Chaudhary Talk in program

Balochistan. He further said that Government has expelled MPAs from party who were violating party rules.
Information Minister disagreed about rumors to arrest Bilawal and to abolish 18
th
amendment. He stated that CM Murad Ali Shah should be changed as his name has come in JIT reports regarding fake accounts and money laundering cases.
Fawad said that everyone knows about Nawaz Sharif and Asif Ali Zardari that they done money laundering and fair investigation should be against them. He further said that our Government has not any expectation from PPP on moral grounds therefore our Government is trying to put pressure on Sindh Government to step down chief minister as his name is in JIT reports regarding criminal charges.
PPP leader Khursheed Shah talk to media
While talking to media, PPP leader Syed Khursheed Shah said that Prime minister Imran Khan is creating situation of crisis in Pakistan. He further said that arrest of Bilawal Bhutto Zardari will be dangerous for politics of Pakistan. Khursheed Shah said that Imran Khan is arresting politicians of Pakistan only and he has done nothing except it.
The news on twitter
Also read: Syed Ali Raza Abidi buried in graveyard with Sadness
Related News
---