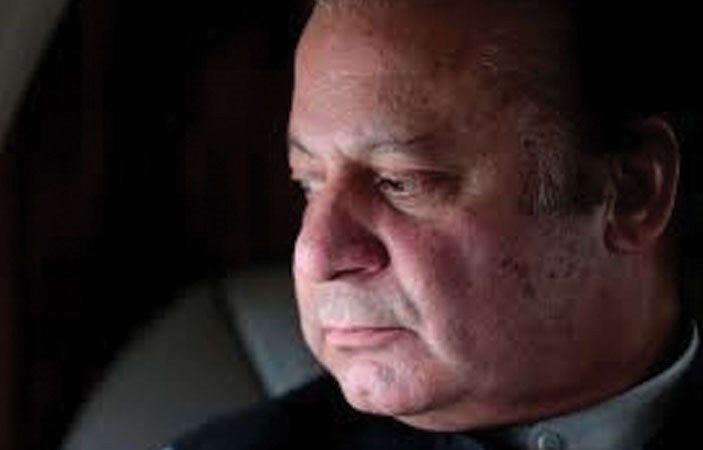 Former Prime Minister Nawaz Sharif, who was admitted in PIMS hospital, was transferred to Adiala Jail upon improvement in his health and his request.
Nawaz Sharif's Health Condition Better Than Ever
According to news reports, Nawaz Sharif was moved back to Adiala jail from PIMS Hospital's Cardiac ward, under strict security. After which the hospital's cardiac ward was opened for the public.

According to doctors, Nawaz Sharif's health condition is better than ever. The team of specialist doctors reviewed latest test reports of Ex-Prime Minister's blood and urine samples and said that Nawaz Sharif is feeling better than before and he has insisted that he should be transferred back to Adiala Jail.

Also read: Nawaz Sharif Found Guilty in Avenfield Reference Case

BeEducated.pk wants to remind you that Nawaz Sharif was transferred from Adiala Jail to PIMS hospital and was kept in the cardiac private ward, which was declared a sub-jail. Reason for his sudden shift to the hospital was described as severe pain in both his arms, as blood clots were formed in his blood. Blood clotting lead to poor blood circulation in blood vessels that caused extreme pain to Nawaz Sharif and thus he was shifted to PIMS hospital.
Initially Nawaz Sharif refused to move to a hospital for better treatment and asked that all medical facilities should be provided to him within the jail premises. However, that front couldn't last for long and due to his bad health condition he was taken to hospital from Adiala jail under fool proof security.
Heart Diseases are Treated Properly in Pakistan
On the other hand, the caretaker Minister for Interior Punjab Shaukat Javed rejected the possibility of moving Sharif abroad for treatment, saying that the health of Nawaz Sharif is better, there is nothing to worry about, he was brought to the hospital as per his personal doctor's advice.

He also said that heart diseases can be treated well in Pakistan, all facilities are available here, it's not like treatment of Nawaz Sharif is not possible within the country.

Interior Minister Punjab said that sending Nawaz Sharif's medical history from London and receiving it here cannot take more than 5 minutes, special attention was paid to Nawaz Sharif's diet and food was delivered from his home as per doctors' instructions.

He added that we did not receive any requests from Mariam Nawaz for visiting his father in hospital or at the jail. Finally, keep visiting our website to get latest politics news and much more.
Related News
---