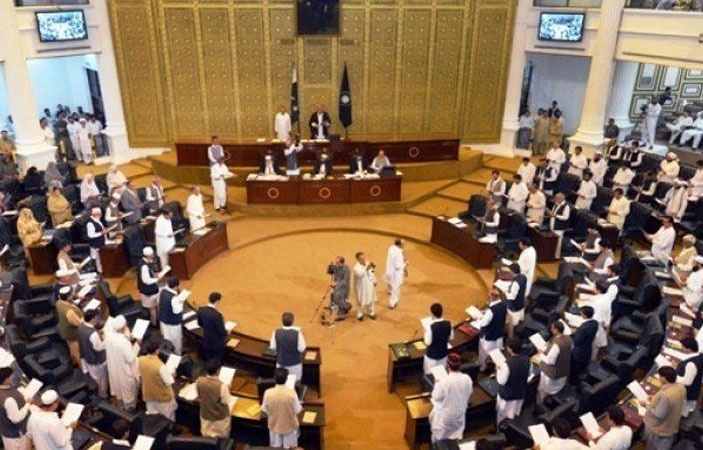 BeEducated.pk wants you to know that six members of KPK Assembly are billionaires, 28 members are professional politicians, while 2 women assembly members have not even passed their matriculation exams.
KPK Assembly Include 6 Billionaire Members
According to a report compiled on the present members of the Khyber Pakhtunkhwa Assembly, 56 of the current members of the Assembly are those who give charity money to their respective parties, including 46 members of Tehreek-e-Insaf (PTI), ANP (5), PPP (3) and 2 members of the Muslim League (N).

Also Read: "PTI Reveals the 23-Member Punjab Cabinet"


Two members in the provincial assembly have a net worth of more than 1 Arab rupees. Four members have assets amounting up to 51 Crores to 1 Arab. Assets of 11 members are worth 50 Crores, 12 members have around 10 Crore rupees, 45 provincial assembly members are worth 5 Crore, 25 member's net worth is 1 crore while 4 members have assets amounting less than one million (10 Lacs).

Read News: "Imran Khan Becomes 22nd Prime Minister of Pakistan"
2 Female Assembly Members Under Matric
28 members of the assembly are full time politicians, including 8 women and 20 male members. While 27 assembly members are agricultural professionals or Landlords and 26 are Businessmen, School Owners or shopkeepers. 5 female members are housewives, five are related to law department including a female member. There are two doctors, one of whom is female and the other is a male member. KPK Assembly also has an industrialist, a retired military officer, a teacher and four other members from various fields of work.

Another News: "Pakistan Intends to take $4bn Loan from Islamic Development Bank"

Khyber Pakhtunkhwa Assembly members include a post graduate, 2 female members who have not passed matric, 2 male members who are Engineers, 3 degree holders from different Islamic schools (Madaris), 4 MBBS doctors, including 22 members in which 3 are female that hold MA, MSc or equivalent master's degrees. While 37 have gained BA, BSc and equivalent degrees among which 4 are female members. Finally keep visiting our website on daily basis to receive latest news on politics and so much more.
Related News
---