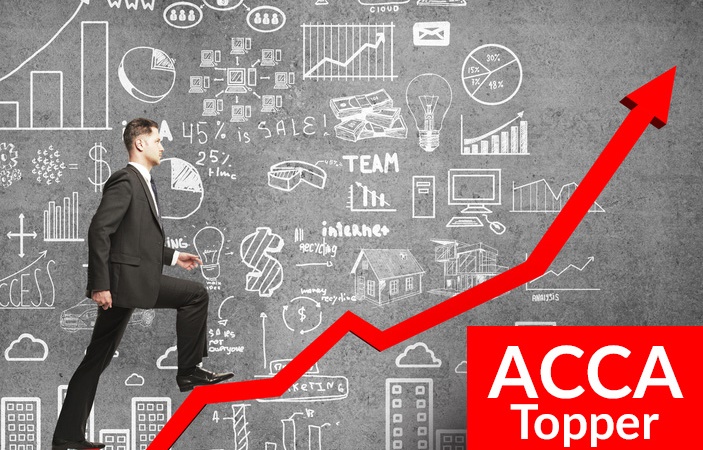 Sidra tul muntaha (sidra khan) from Topi tehsil of Swabi district, got first position in management accounting part 1 paper of Association of certified chartered accountants ACCA by obtaining 100% marks in online test. This online test conducted by local British council officials.

Sidra tu muntaha has been announced a global topper from Pakistan to have compete between 180 countries. A teacher of Sidra said to the media that celebrating the success of their high achievers was always a proud moment for him. He further said that women in accounts and finance were a worldwide trend. He added they were so proud that one of their Approved Learning Partners - ALP's PAC - Peshawar admitted one of their global high achievers Sidra tul Muntaha.

She studied at PAC Peshawar. The professional academy of commerce Peshawar, situated in University Town. Sidra Khan told the media that she is presently studying at Peshawar campus of the Professionals' Academy of Commerce (PAC) where she recently sat the online examinations held under the invigilators hired by the British Council, Peshawar. She furthermore said that doing ACCA was not a cup of tea for everybody because required great hard work as well as sharpness of mind.

She said that "Frankly speaking, I had really worked hard, however I was not confident that I will obtain 100% as my competition was along with thousands of others from 180 states. It was a computer-based paper that I attempted under the authority of British Council invigilators,"
The principal of PAC Owaise Bilal said that Sidra Khan will be provided every support by the management of academy throughout her career.

The Association of chartered certified accountants (ACCA) is the global professional accounting body founded in 1930 offering the Chartered certified accountant qualification (ACCA OR FCCA). As at June 2015, ACCA had 178,000 members and 455,000 students in 180 countries. ACCA's headquarters are in London with principal administrative office in the Glasgow. ACCA works through a network of 91 offices and centers and more than 8,500 approved employers worldwide, who provide employee development.

Related News
---