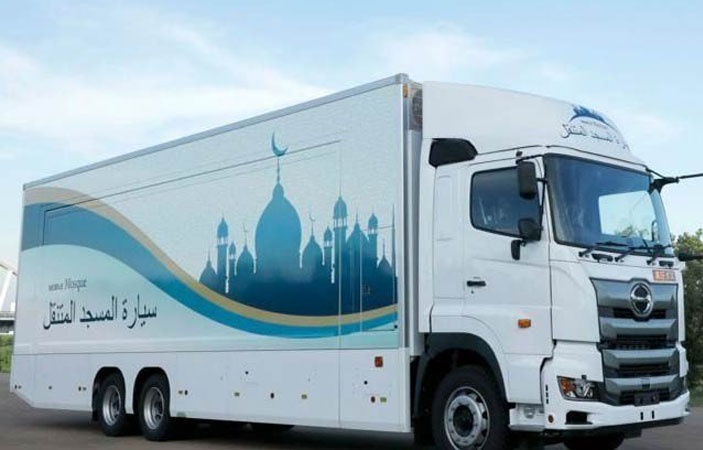 Japan has built a mobile mosque so Muslims can offer their prayers during the Olympic Games 2020.

According to the Japanese media, Japan will host the 2020 Olympic Games. Thus, the Tokyo Sports and Culture Event Company has built a mobile mosque to let Muslims offer their prayers without facing any difficulties. The movable mosque will be available at all the Olympic sports venues. So that no Muslim has to skip their prayers during the time of the games.
Japan Wants to Welcome Muslim People & Tourists
BeEducated.pk is posting this news to appreciate the efforts of the Japanese, who want to show their hospitability for Muslim tourists or Japanese Muslims by providing the facility of Mosques on wheels. The CEO of Yasu Project, Yasuharu Inoue, revealed that there might not be enough mosques for Muslim tourists or visitors in Olympic Games 2020, which is alarming for a country like Japan that wants to be a part of the international community.

In a recent interview he said, "As a hospitable and open country, we want to spread the idea of 'omotenashi" (Japanese hospitability) with the Muslim people."
Mobile Mosque Can Accommodate 50 People At One Time
The first moveable mosque was revealed outside Toyota Stadium, a Japanese League soccer venue in Toyota City, which is home to the headquarters of the famous car company of the same name.

The Muslims present for the event prayed inside the mosque, which comes with outdoor taps and a washing area so worshippers can perform Wudhu (pre-worship cleansing) and offer their prayers.

The mobile mosque is a 25 ton modified truck, which flips up in the back to reveal its entrance. While the side of the truck slides out to reach double its size in width. Thus, the mosques on wheels has a 515-square-foot room that can accommodate 50 people at one time.
100,000 to 200,000 Muslims Live in Japan
A 14 year old Nur Azizah, who was also present at the mobile mosque's revealing ceremony, said, "The mosque on wheels is very important for Japanese people and tourists, who are Muslim." She added that she wants to show it to her friends.

A Japanese guest said that when he looked in, the people looked very happy while offering the prayers and he hoped that the Mobile Mosque would help broaden people's perspective on a global scale.

An estimated 100,000 to 200,000 Muslims live in Japan and many more will be visiting the country in the future. So, it's a good step towards spreading the message of peace and acceptance for different cultures and religions in the world. For more international news keep visiting our website as much as possible.
Related News
---