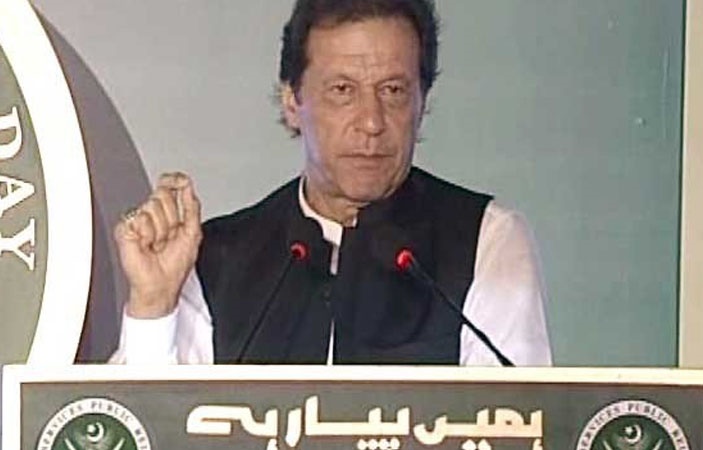 On Thursday, PM Imran Khan said that Pakistan will not take part in foreign war anymore.
Imran Khan's Address on Defense Day Event
BeEducated.pk wants you to know that Prime Minister Imran Khan said that from now on the country will not fight anyone else's war. Civil-military relations has no problems and we stand together under all circumstances, said PM while addressing Defence Day event at General Head Quarters (GHQ).

Also read: Pakistan Celebrated Defense Day with Full Fervour

Prime Minister said that only one institution is working without any major issues and that is Pakistan Army. He said, "The Pakistan Army is working at its best due to no political interference and it stands for merit."

PM Imran Khan talked about how he still remembers the 1965 war and applauded the nation's passion and courage during the time of that war. He further said that under his command, country's foreign policy will be for the betterment of the people of Pakistan.
Army Chief Supports Continuity of Democracy
Chief of Army Staff (COAS) General Qamar Bajwa said in his address that 6 September is a day of solidarity with martyrs of the country and that they all were united in defending their nation. He added that this day was an important day in Pakistan's history and that they had learnt a great deal from the wars of 1965 and 1971.

Talking about war on terrorism, General Bajwa said, "We, our forces and nation's people, have made huge sacrifices in that war against terrorism." He added, "Our houses, schools and leaders were attacked. Attempts were made to make us weak internally."

Read News: Government Finalizes Same Curriculum for Madaris and Schools

The nation has lost more than 70,000 of its people and many were injured in this war, keeping that in mind the COAS has vowed to fight this threat of terrorism collectively.

He said that good nations do not forget their martyrs and that they will avenge the deaths of our soldiers on the border. General Qamar Bajwa said the country has faced tough times during the last two decades and the war is yet to be stopped.

Army Chief also said that continuity of democracy was necessary for the betterment of the country. He further paid tribute to the Kashmiri freedom fighters who are still struggling for the right to self-determination. Also, keep visiting our website regularly for more news on politics, education, sports and much more.
Related News
---