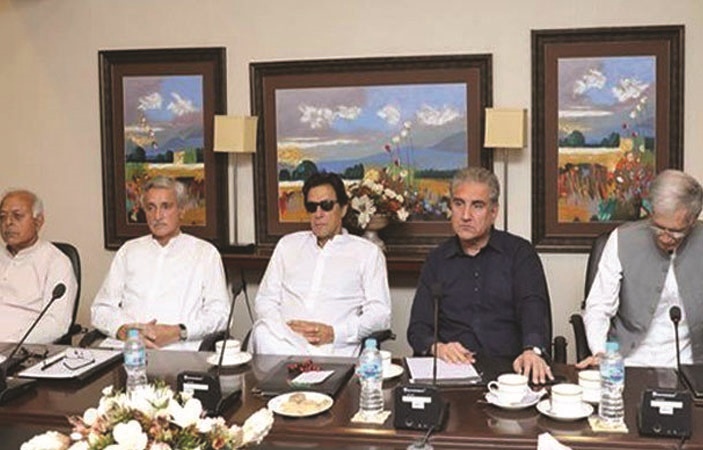 Pakistan Tehreek-e-Insaf (PTI) could not finalize the candidates for Chief Minister Punjab and Khyber Pakhtunkhwa (KP). BeEducated.pk also wants you to know that PTI and BAP have joined hands to form government in Balochistan.
Consultation Meeting at Bani Gala
According to news reports, a high-level consultation meeting was held at Bani Gala under the supervision of Chairman Pakistan Tehreek-e-Insaf Imran Khan, in which Punjab and Khyber Pakhtunkhwa's Chief Ministers were considered. The meeting was attended by Jahangir Tareen, Shah Mehmood Qureshi, Chaudhry Sarwar, Shafqat Mehmood, Naeem ul Haq and other leaders of the party.

Advisory meeting was held among PTI leaders to discuss strategies to form government in Federal, Punjab, Khyber Pakhtunkhwa and Balochistan. Party's senior leader Jahangir Tareen told the leadership of the party about the ongoing contacts with independent candidates. However, the names of governors and ministers of the provinces could not be finalized.

Jahangir Tareen said, "The final decision for both CM Punjab and KP will be taken by PTI Chairman Imran Khan and the entire party will accept it."
Five candidates of the Tehreek-e-Insaf (PTI) are being considered for position of Chief Minister Punjab and their names are Aleem Khan, Fawad Chaudhry, Yasmin Rashid, Mahmud Al-Rashid and Mian Aslam Iqbal.
While the candidates being considered for new Chief Minister of Khyber Pakhtunkhwa are Atif Khan, Parvez Khattak and Asad Qaiser.

Also Read: "Indian PM Narendra Modi Calls Imran Khan"
Nominations for Governor Punjab and KP
Sources have said that Arbab Shahzad's is party's favourite for the next governor of Khyber Pakhtunkhwa, while Yar Mohammad Rind is being considered for the Governor of Balochistan and possibly the final candidates' names will be announced on August 2.

On the other hand, PTI's Secretary Information Naeem-ul-Haq said that nominations for all these positions will be decided by the end of the day (on 1 August). According to the sources, names for the Punjab ministers will be declared first and then ministers of Khyber Pakhtunkhwa will be announced.

Speaking on the number game, Fawad Chaudhry said that we are in talks with MQM, number of seats will be completed after Akhtar Mengal group joins our party's side. For more details and news on politics keep visiting our website as frequently as possible.
Related News
---