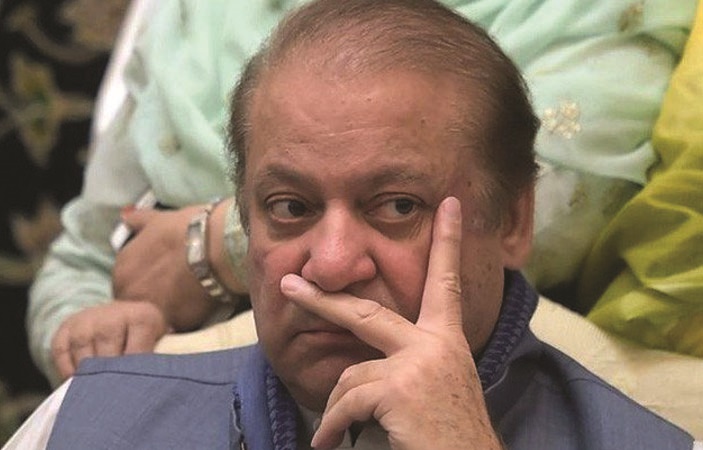 PML-N leader Nawaz Sharif, currently imprisoned in Adiala Jail, refused to move to a hospital for treatment, saying all the facilities should be provided within the jail.

As BeEducated.pk reported that Nawaz Sharif was facing serious health issues in Adiala jail. For which the jail authorities gathered a 4-member Medical Board comprising of expert doctors and conducted a medical examination of former Prime Minister Nawaz Sharif. The team of doctors gave their diagnosis and recommended Nawaz Sharif to be moved to a hospital for better treatment.
Living in the prison can be a medical risk
The medical board has declared Nawaz Sharif's stay in jail a medical risk. Medical examination confirmed his open heart surgery that took place two years ago in London. According to the sources, the medical board said that the condition of Nawaz Sharif's heart is very bad, doctors are saying due to the first open-heart surgery, it can be dangerous for the PML (N) leader to stay in jail.
Nawaz Sharif Asks Facilities to be Provided within the Jail
In the light of medical board's report, PML (N) founder Nawaz Sharif will be decided to move to the hospital, but Nawaz Sharif has refused to move to the hospital for treatment, saying that appropriate facilities should be provided with in the jail.
Yesterday, doctors examined the former Prime Minister Nawaz Sharif at Adiala Jail, saying that the amount of uric acid in Nawaz Sharif body has exceeded the limit and due to which the risk of kidney failure has increased. Apart from medical examination, doctors have advised Nawaz Sharif to move to a hospital immediately.
25th July is Upon Us Reminds PML (N) Leader
On the other hand, while in imprisoned an audio message of Nawaz Sharif was released from the PML-N leader Mariam Nawaz's social account, in which PML (N) founder said that the historic day of 25 July has arrived and I am seeing your enthusiasm and your intention in captivity, he can also hear the slogan of "Vote ko Izat do" (Honour the vote). He even told his supporters that the moment has come to give a last push to falling wall responsible for all our troubles.
It's time to make this movement successful
Nawaz Sharif said, "People of my homeland who have turned in to slaves, you should change all this, Me and Mariam Nawaz are in prison today because we have taken this movement for your respect, now the time has come to make this movement a success, give us your historical decision which can defy all the decisions against us that have made Pakistan a graveyard of justice."
The leader of Pakistan Muslim League (N) said, "To honour your vote and its respect, on July 25, everybody should leave their homes and change the fate of the country. It is a golden opportunity that is sent from Allah and using this opportunity you all should change the destiny of Pakistan at all costs. For latest
political news
keep visiting BeEducated.pk.
Related News
---