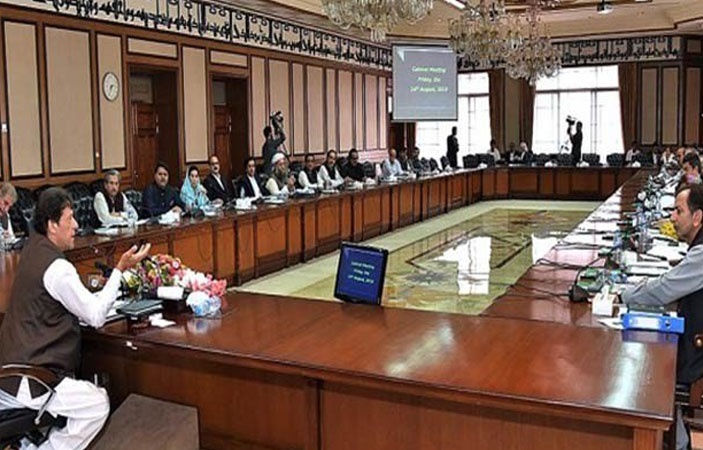 The Federal Cabinet has approved the same curriculum to be taught in madaris (Islamic seminaries) and schools.
Main Points of the Cabinet Meeting
BeEducated.pk wants you to know that a Federal cabinet meeting was held under Prime Minister Imran Khan. Briefing the media after the meeting, Minister of Information Fawad Chaudhary said that the federal cabinet has decided to withdraw the country from abroad, for which a task force has been made and the department has been set up in the PM house. He also revealed that the Federal cabinet has discontinued its discretionary funds worth 80 Arab and they have been returned to the Parliament.

Head of Accountability and Task Force Advisory team, Barrister Shahzad Akbar said that the Ministry of External Affairs will set up a high level team, which will include FBR officials, to take back Pakistan's money out of Swiss Banks accounts. Special focus will be given on the operation against the 100 top money launderers, to find out where they have hidden the money and then that money will be brought back into the country.

Furthermore, Fawad Chaudhary said that a task force of experts has been created under Shafqat Mehmood to improve the education sector and its standards. The task force will look after the students attending madrassas, while implementing a common curriculum for all madrassas and schools across the country.
Single Education System for All Schools in Pakistan
Information Minister said that there are different types of education systems implemented in schools of Pakistan. Some schools are teaching O-Levels, others are giving matriculation certificates, while madrassas are operating their own education system. So, only one education system will be implemented after the cancellation of all other certificates. As different types of classes have been created in the community, due to various system education, which should be eliminated.
Also Read: Pakistan Celebrates Defence Day with Full Fervour

He further said that the Prime Minister has approved full ban on physical punishment in schools (and madaris). While the provincial governments will work towards reducing the private schools' fees to an appropriate level. The government has also approved measures for basic rights of children. Steps will be made to prevent incidents of physical abuse and child labor. While orphan homes will be made for all children living on the streets.
Plans on Releasing 10,000 Pakistanis from Foreign Prisons
Fawad Chaudhary said that the Foreign Office has been directed to improve their relations with overseas Pakistanis. The Ministry of Foreign Affairs have also been directed to gather information on the 10,000 countrymen imprisoned in different countries to work on their release and safe return to the country. According to news reports, Iran has about 3,000 Pakistani prisoners who have been sentenced to death.

Minister of Information added that Prime Minister has approved the investigation 25 billion rupees loss in the Tarbela expansion project, while all government and private buildings within the country have been ordered to make special ramps (paths) for disabled people. For latest political news keep visiting BeEducated.pk as much as possible.
Related News
---