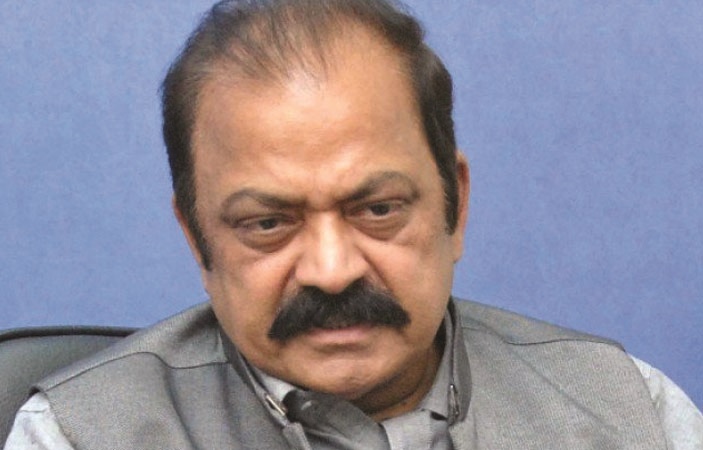 The Lahore High Court (LHC) ordered the Election Commission Pakistan (ECP) not to issue the PML (N) leader Rana Sanaullah's victory notification from NA-106 Faisalabad.
Rana Sanaullah Can Get Disqualified under Article 62 (D)
BeEducated.pk found out that Lahore High Court has stopped ECP from issuing the victory notification of newly elected MNA Rana Sanaullah NA-106 from Faisalabad, until a decision is taken on disqualification cases against him.

Read this news: "Jam Kamal Nominated as Chief Minister Balochistan"

According to news reports, Justice Mamoon Al-Rashid Sheikh heard two separate petitions filed by PTI candidate Dr. Nisar Ahmed. In one application, Rana Sanaullah's disqualification was being demanded and the second addressed the re-counting of votes. While in both the applications, the Federal Government, Election Commission of Pakistan and Rana Sanaullah are alleged accomplices.
The application clearly states that Rana Sanaullah gave a controversial statement about the Qadianis and proclaimed welcoming Nawaz Sharif equal to a Muslim pilgrimage, thus he is no longer entitled to membership of the Assembly under Article 62 (D) of the Constitution.

The petition has alleged that the PML-N Leader Rana Sanaullah has won from NA-106 Faisalabad after rigging the votes, so ECP should re-count the votes from the constituency and Rana Sanaullah should be disqualified from the MNA position in Faisalabad.
LHC Also Stops Khawaja Asif's Victory Notification
On the other hand, LHC ordered the Election Commission to stop the election victory notification of PML (N) leader Khawaja Asif from NA-73 Sialkot as well. Lahore High Court Justice Mamoon Al-Rashid heard the petition filed by PTI's Usman Dar and issued notice to ECP for stopping Khawaja Asif's victory notification.

The PTI leader Usman Dar filed an application in the Lahore High Court with the help of Advocate Anees Hashmi and Advocate Tajamul Gondal, in which he talked about how he contested from Sialkot NA-73 and remained in second place. He explained in the application that Khawaja Asif won with only 1406 more votes while his 7 thousand 346 votes were rejected in the constituency. Also, the Returning Officer did not provide form 45 to polling agents.

Also read: "Imran Khan Committed to Return Laundered Money to Pakistan"

The petitioner asserted that the Returning Officer did not accept the request of recounting votes, so the court should order the re-counting of votes in the constituency and order Khawaja Asif's succession till the court has recounted the votes. For more politics news keep visiting our website on regular basis.
Related News
---