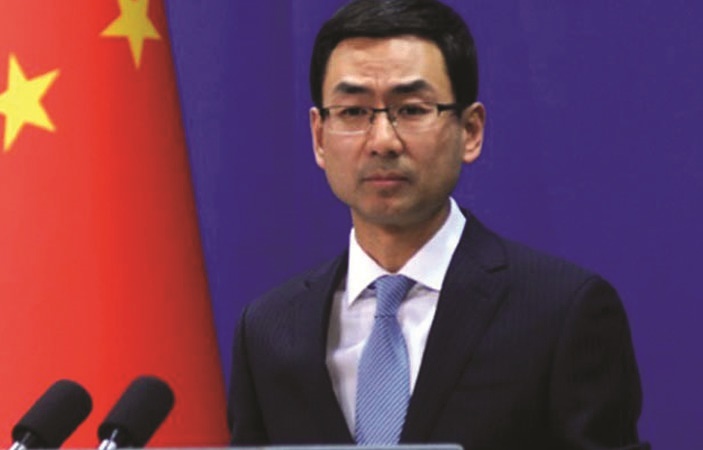 China strongly condemns the statement of the US Secretary of State on International Monetary Fund's (IMF's) Bailout Package for Pakistan, saying that funds should be used for development in southern Asia instead of putting bans on providing funds to countries.
Chinese Spokesperson Calls America a Dictator
According to an International News Agency, China has condemned the statement of the US State Secretary's on IMF Bailout for Pakistan, in which US Secretary of State Mike Pompeo warned Pakistan about banning the IMF Bailout package to return China's debt.
The statement issued by the Chinese Foreign Ministry Spokesperson Geng Shuang discussed that instead of using financial funds to achieve its personal goals and purposes, America should use contribute them for the development and prosperity of South Asia, and it should focus on doing practical work rather than becoming a 'Dictator'.
Geng Shuang says Pakistan Can Solve Its Issues Regarding IMF
The Chinese spokesperson further said that Pakistan can deal with its issues regarding IMF. While the IMF has its own set of rules and its jurisdiction, which should not interfered by any country. He also said that instead of getting into conflicts, we need to work on regional peace and stability.

Geng Shuang also said talked about the United States' increased investment in the Asian region, for China's One Belt One Road (OBOR) project, saying that China will welcome any country including US to increase their investment in the regional infrastructure and connectivity.

He said, "China is ready to work hard and play its part in promoting regional peace, development, prosperity and stability along with other relevant countries, United States included."
UK Ready to Co-operate with PTI Government
British Government has assured its help and co-operation to PTI Chairman Imran Khan, through a meeting with British High Commissioner, at Imran Khan's residence in Bani Gala. Where Imran Khan seemed committed to return the money to Pakistan that was laundered in UK under the PML-N government.

BeEducated.pk posts latest politics news and much more on daily basis. So, keep on visiting our website for current news and updates on Pakistani politics.
Related News
---