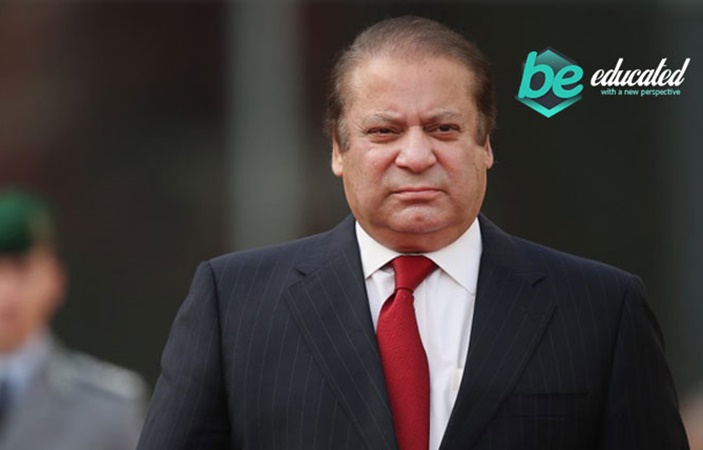 Different test were conducted of former Prime Minister Nawaz Sharif at Services Hospital. According to official of Services Hospital Medical tests were conducted of former primer and then after tests Nawaz Sharif was shifted back to his private room in strict security. According to sources, it has been said that test were conducted for an hour. Hospital official further said that stone was detected in former Primer's left kidney. He stated that medical board will now advise about medicines to Primer or any medical procedure after checking test reports.
Social Pakistan on twitter saying about Nawaz Sharif medical treatment
Also read: Medical checkup of Nawaz Sharif​
Medical Team Appointed for Treatment
A team of specialists will be called for treatment of former Primer if needed. Doctors in team are Dr. Kamran Cheema, Dr. Sajid Nisar, surgeon Dr. Mahmood Ayaz and other cardiologist doctors. It has come to know that Nawaz Sharif's own physician has been called from Kot Lakhpat jail when medical board instructed to call him on Saturday.
Government has advised Services Hospital for treatment of
Nawaz Sharif
as early as possible. Information Minister of Punjab, Fayyazul Hassan Chohan has said recently that when health conditions will improve of Nawaz Sharif, he will be taken back to jail again. He further said that best treatment facilities have been given to former Prime Minister.
Mavrick on twitter tweeted about medical treatment about former Prime Minister Nawaz Sharif
Also read: Government Signed Old Plans with Ministries​
Related News
---