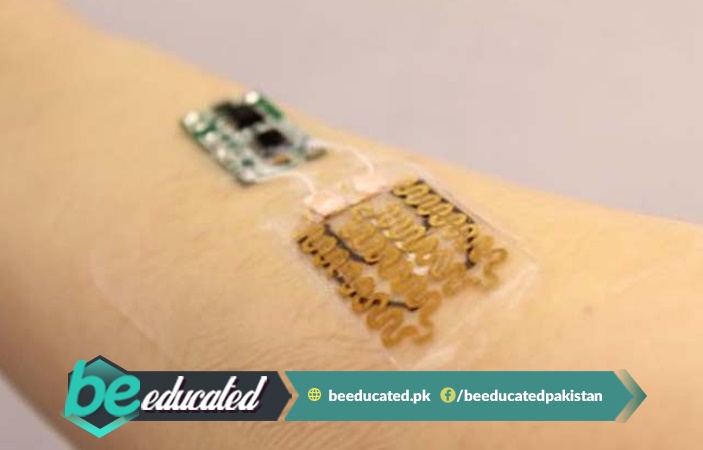 In Medford, Scientists have invented 'Smart Bandage' (intelligent strip) to monitor and treat complicated wounds, which will help not only fill the wound but also provide supplements to heal it quickly.

According to the research published in the same period, Smart Bandage is very useful for healing wounds, which will break traditional methods of recovering complex wounds. The use of technology for the treatment of wounds will help patients get immediate benefits, especially in the treatment of injuries caused by fire, accidents and diabetes.

BeEducated.pk wants you to know that the research team of scientists working at Tufts University, has developed Smart Bandage, which is capable of monitoring the wound filling indicators such as PH, oxygen, and temperature. While the special thing about the bandage is that it provides treatment according to these indicators using electronics.

What is Smart Bandage?

Smart bandage consists of two parts: The first wound is the part in which sensors and "drug carriers" are present that lead to the wound; While the second part is a micro-processor that judges the nature of the wound. Given the temperature and PH levels, the processor directs sensors to do their assigned work.

How it works to fill the wound?

PH Scale is an effective source of monitoring the process of filling complex wounds. Normal wound PH value may range from 5.5 to 6.5, where the complex and non-filling wound is greater than the PHP 6.5. Smart bandage looks at the pH of the wound and its micro-processor releases the drug accordingly. We cannot look at the PH (i.e. acidity / base) in the wound with traditional and old modes of bandage.

Similarly, the temperature also provides information about the wound filling process, which can lead to the type of inflammation in the wound. Sensor installed in smart bandages keep monitoring wound temperature. Not only this, it can also measure the quantity of smart band oxygen, which is also an important and expressive expression of the study of healing wounds.

Smart bandage sensors increases the amount of medication due to the increase or decrease in wounds' quantity of PH levels, temperature and oxygen. In this way, the right about of medication is provided to heal the wound. For more interesting news keep visiting our website.

Related News
---