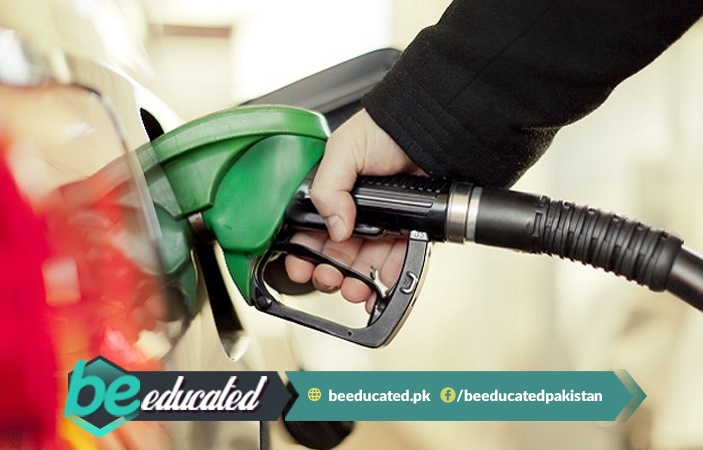 In this month, Pakistan State Oil (PSO) has submitted details of the tax imposed on petroleum products in the Supreme Court.

According to the documents submitted by the PSO, the public will bear more than 70 billion rupees in taxes through July only.

According to PSO, 37 rupees 63 paisas are being charged per liter as taxes and duties, 52 rupees 24 paise on high speed diesel and 22 rupees 93 paise on kerosene while 17 rupees of 19 rupees per liter are imposed as duties and taxes on light diesel.

BeEducated.pk found out that the document clearly mentions GST is being received about 17 rupees 46 paise per liter on petrol, Rs 28 rupees 23 paise on high speed diesel, 12 rupees 74 paise on kerosene and Rs 11 and 77 paise on light diesel per liter.

The documents also reveal that Dealers Commission and OMCs margin are being received separately on petroleum products as well. Even the freight margin on petroleum products is being processed and taken separately.

According to PSO, customs duties are also being received separately on petrol and high-speed diesel.

Gas Prices Have Been Increased As Well

Pakistanis are being forced to pay a big amount of money in monthly bills for electricity and gas. From 1 July 2018 there have been a great increase in the prices of petroleum products and gas prices.

Hopefully, the new government will take steps to minimize production costs, taxes and duties. So the public will be able to think about other things in life than just paying bills.

The Caretaking government has raised petrol prices twice in the last month, along with an increase in gas rates. Under the current situation people are finding it hard to carry out their daily routine, as a large number of Pakistanis earn low wages or salaries.

If the inflation continues it will change the lives of many people for the worse, in the country. Finally, to get latest news keep visiting our website on daily basis.

Related News
---