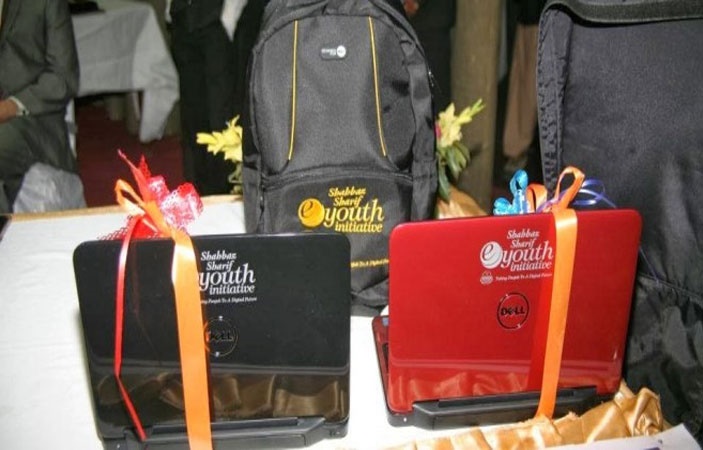 Lahore: Under Prime Minister PM Laptop Scheme, HEC of Pakistan will distribute around 200,000 laptops in the scheme phase-IV and V among the aspiring candidates of governmental sector universities as well in the degree awarding institutes.

So don't forget to apply for the laptop, as the last date for applying is September 30th, 2017, according to the source of information.

The first phase of the Laptop Scheme was dwelt in 2013-14 and after that phase it was reluctantly decided to distribute almost one lakh laptops in every FY of the government.

So as the last year of the Punjab Government sitting so they have decided to distribute the remaining 2 lakh laptops in the year 2017-2018.

Under the Punjab laptop schemes phase-I, II and III, about 300,000 laptops had been distributed to the governmental institute's aspirants.

This scheme was started by the former Prime Minister Mian Muhammad Nawaz Sharif in which he also decided that around 500,000 laptops will be distribute among Ph.D. and M.Phil. aspirants from 2013-2015.

So now, the government has decided to distribute the remaining 2 lakh laptops in the last year of its ruling period to complete the target of 500,000 laptops in total 4 years.

At first the laptops were only distributed among the government sectors universities and college but later on technical colleges and private universities also become the part of this laptop scheme.

Similarly, at first only the students of MPhil and PhD were given laptops but later the students of BS level were also nominated for the scheme.

When this scheme was introduced the distance learning universities were not the part of it but after sometime Allama Iqbal Open University and Virtual University were also chosen reluctant for this scheme.
Related News
---