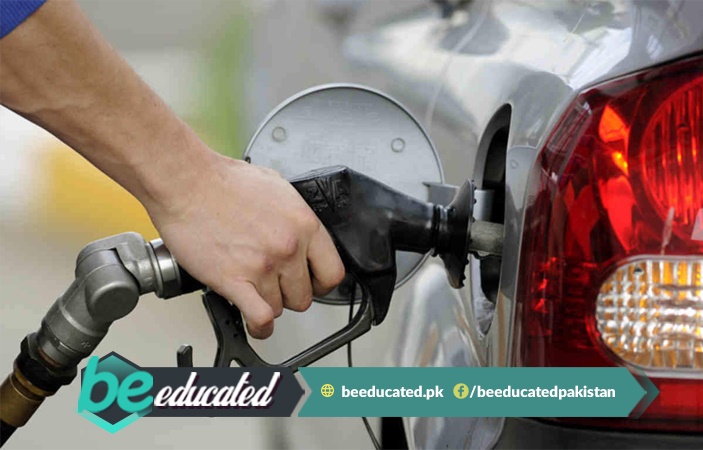 Caretaking Government received a request to increase petrol prices once again. According to news reports, Oil and Gas Regulatory Authority (OGRA) has already changed the petrol and diesel rates due to which petroleum prices increased overnight.

OGRA Requests Government to Raise Petroleum Prices by 12 Rupees

BeEducated.pk wants you to know that according to Express News, OGRA has asked the caretaker government to increase the prices of petroleum products for the second time in the current month. In the matter, a detailed summary had been sent to Ministry of Finance for further action.

According to the details in the summary, petroleum products' prices are requested to increase by Rs. 12. The summary states petrol prices are asked to be raised another Rs. 5.40 per liter. Whereas High Speed Diesel prices should be increased by Rs. 6.20, Light Diesel should be sold at Rupees 10.50 per liter and Kerosene oil prices must be raised by 12 rupees, which will affect many people domestically and commercially.
Pakistan's Ministry of Finance will declare its official decision tomorrow and the new prices will come in effect from 1 July, 2018.

Gas Prices Will Also Increase From July 1

The Provisional Government has decided to increase gas prices from July 1 on the suggestion of OGRA. Sudden need to raise gas rates was felt because the last (PML-N) government artificially sustained the prices for short term political gains. However, as elections are on its way and the caretaking government have stepped in, all previous efforts to hide financial losses in the gas sector have come in to the light.
Pakistan can only expect to do better if the new government makes its economy stronger and return its debts. So the children of our country can gain education and not skills to earn money at their young age. For more news and update keep on visiting our website as much as possible.
Related News
---