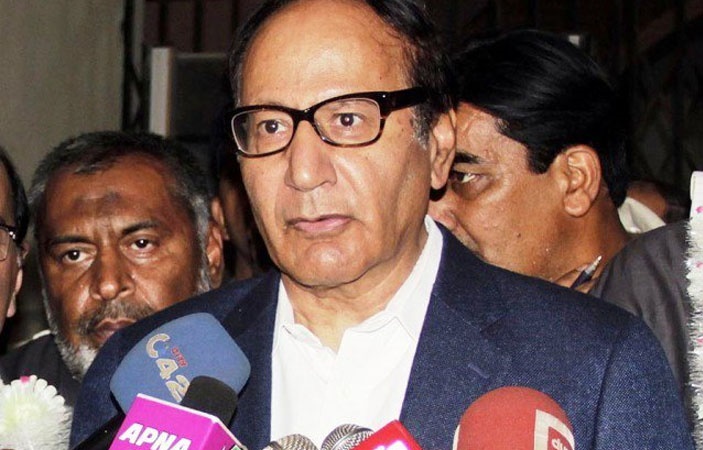 In Lahore, Pakistan Muslim League-Quaid (PML-Q) refuses to Join PML-N in forming government in Punjab and decides to accompany Pakistan Tehreek-e-Insaf (PTI).

According to the News Reports, The PML-Q leader has decided to cooperate with the Tehreek-e-Insaf in government formation, for which they broke all the relations with PML-N and refused to them clearly.The decision was made at party's High Level Consultation Meeting under the chairmanship of Chaudhry Shujaat Hussain, in which they said PML-N always contact in harsh times or when they need some kind of favor. We support justice, and directed the party members to strengthen the alliance with PTI. And we will support Pakistan Tehreek-e-Insaaf (PTI) in Punjab.

BeEducated.pk wants you to know that recently the PML-N chief Sardar Ayaz Sadiq had contacted the PML-Q leader Chaudhry Pervaiz Elahi to form a government in Punjab, and requested him to accompany the League (N).PML-N also offered us our desirable designation of seat in Punjab and a senior post, However Pakistan Muslim League-Quaid (PML-Q) has refused there offer and decided to support PTI.
PTI requires a number of seats to Form Government in Punjab
Pakistan Tehreek-e-Insaf stated that they will get the required number of seats to form the government in Punjab. PTI requires to have the support of at least 148 members to have its chief minister elected. The party had many joining's of the independent candidates ,on paper PTI is the largest party in terms of its share of seats in the assembly and now with the support of PML-Q members of assembly are emerged, as the largest party in terms of seats share in the assembly with 138 members.
On Sunday, an independent MPA-elected from Okara, Jugnu Mohsin held a meeting with PML-N president Shehbaz Sharif. For Further Updates keep visiting our website.
Related News
---