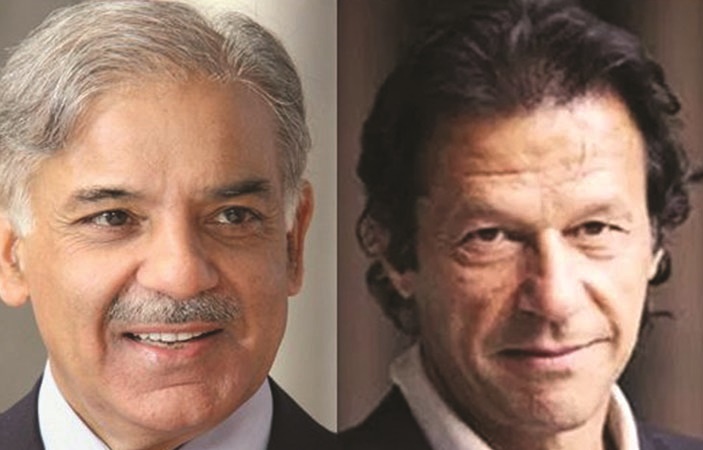 Elections will be held in the National Assembly for the nomination of Pakistan's new Prime Minister today (August 17), each candidate's supporters will cast their votes to nominate the new Prime Minister of Pakistan.
Two Contenders for Prime Minister's Seat
BeEducated.pk wants you to know that the meeting of the National Assembly will commence at 3:30 pm with a single agenda, choosing the new leader of the state.

PTI's Imran Khan and PML-N's Shahbaz Sharif will have separate lobbies in the National Assembly Hall, where their supporters will proceed to vote for their preferred candidates.

After the voting process is completed, the votes will be counted, after which Speaker National Assembly Asad Qaiser will announce the result.

Also Read: "Jamaat-e-Islami Decides Not Vote for Any Prime Minister Candidate"

To become the next PM, a candidate requires 172 votes, which is the majority in the PM House. If no one receives the required number of votes, then voting will start once again. After which any candidate with majority of votes from senate members will be named the next Prime Minister of Pakistan.
Watch Live Updates:
So, basically the candidate who gets majority of members to vote for him will be successful in becoming head of the Islamic Republic of Pakistan. On this occasion the nominated Prime Minister will also give his first address in the Senate House and this is how one of the most important step towards formation of country's government will reach its completion.

Read News: "Pakistan Intends to take $4bn Loan from Islamic Development Bank"
Head of Government of Pakistan
Whoever succeeds, in the voting today, will become the head of Pakistan's Government and have to make plans to improve the failing economy, bad security conditions and false image of the country in the eyes of the world.

Imran Khan has better chances at leading the nation forwards to a corruption free and peaceful Pakistan. Because he has been working on the causes for some time now. While PML (N) and Shahbaz Sharif face corruption scandals, especially the Avenfield reference case in which Nawaz Sharif (Founder of PML-N) was found guilty. All in all, the new PM will have lots on his plate.

In case Imran Khan succeeds, he has already devised the first 100 days' plan. According to news reports, a list has been formed for the new heads of National and Provincial organization that will receive their posts in the initial 100 days. Imran Khan has said the first 100 days will be spent on changing governmental policies, for which requests of new organization heads have also been made and accepted. For more political news keep visiting BeEducated.pk as much as possible.
Related News
---