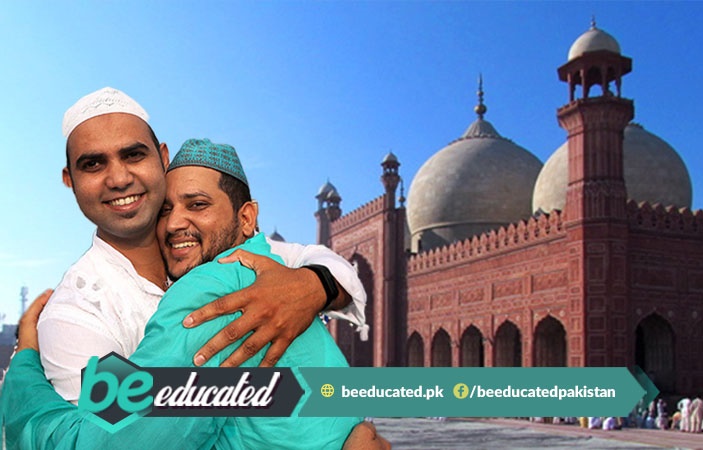 Eid ul Fitr will most probably be celebrated on June 16 after observing 30 days of fasting this Ramadan. According to news reports, there are no chances of sighting the crescent for Eid on June 14, the 29th day of the holy month of Ramadan. So, Eid ul Fitr is foretold to be celebrated on 16 June 2018 after complete 30 days of fasting. However, Saudi Arab will be celebrating their Eid on Friday, 15 June. Even though the Ramadan moon was sighted in both countries on the same day but Eid will be celebrated separately.

Known Scientist Talks About the Moon Sighting for Eid

BeEducated.pk has found out that according to the well-known Professor Dr. Shahid Qureshi, former head of Karachi University's Department of Space and Planetary Physics, the announcement of the moon sighting for Eid-ul-fitr will be done in the light of their lunar calendar "Umm al-Qura" on June 14. He told express news that on 14 June there are no chances of a moon sighting in Pakistan.

Dr. Shahid Qureshi further explained that moon of Shawwal will rise on June 14 at 12:45 pm. At the time of sunset, moon of Shawwal will remain at less than 8 degree at the horizon and will only be visible for 39 minutes after the sunset. Due to these two reasons and the high temperatures will make it impossible to sight the Shawwal moon on 14 June.

Furthermore, Shawwal moon cannot be sighted in the northern area as well. Even though the temperature in these areas are comparatively lower than southern parts but the moon will be at 6.3 degrees at the horizon and will only last for 35 minutes, both of these conditions will make it extremely difficult to the sight the crescent.

Possibility of Moon Sighting in Other Parts of the World

On this occasion, the moon sighting will be impossible for all parts of Pakistan. However, there are chances of Eid moon sighting in East Africa, United States of America (Main and Southern areas), and if the weather conditions are good the moon can be sighted in Northern Africa, Northern Saudi Arab, Canada, Spain and Northern America on June 14.

So, everyone get ready to celebrate Eid from Saturday (16 June) to Monday (June 18). Hopefully, you know the formula of staying healthy in Ramadan, which will enable you to enjoy the Eid Holidays without feeling sick. For more news and updates on Eid ul Fitr keep visiting our website.

Related News
---