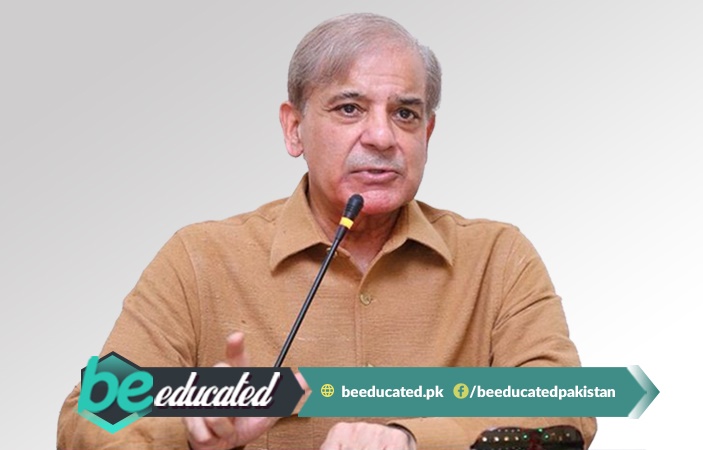 The PML-N President Shahbaz Sharif says that the Kalabagh Dam is very important, but it should not be made at the cost of national unity.

While giving a speech in Karachi, former Chief Minister Punjab Shahbaz Sharif said that instead of lying, he will talk about their performance. Due to number of protests in 2014, the CPEC was delayed a year as Pakistan main transportation routes were completely blocked for 7 months.

Karachi's Citizens Were Not Protected from Tanker Mafia

Shahbaz Sharif said in 2013, Sindh faced load shedding for 18 hours, while terrorism, extortion mafia, and finding sacked bodies were common in Karachi. But our government started operation to eliminate terrorism from Karachi. Until today Karachi has not received the economic rights it deserves, also the past government did not save Karachi citizens from tanker mafia.
He said that the four major issues of Karachi should be resolved by the political parties, and their party will spend as much money required the problem of electricity and water in the region. If people re-elect him and his party then Karachi's waste will be cleaned up in 6 months. Citizens of Karachi need public transport, so project like Metro Bus and Orange Line should be started in Karachi instead of Lahore.

Bhasha Dam Is a Solution to Country's Water Problem

The President of PML (N) said that during our five years, we have established the quality of performance. Work efficiency of our four new Power Projects is 10% higher than Guddu Thermal Power Station, and we saved a billion rupees in setting up the new four plants.
He said that Kalabagh Dam should not be built at the cost of national unity. Bhasha Dam is a solution to water problem, for which land has been purchased after inveting100 billion. Shahbaz Sharif explained when the dam is built it will generate 4000 MW of electricity.

Karachi Will Become Asia's Most Beautiful City

On the other hand, while addressing his election rally at Football Ground, Shahbaz Sharif had said that he have come to Karachi to serve its people. He promised to work day and night to make Karachi the most beautiful city of Asia until the goal is fulfilled. Shahbaz Sharif said I will not go back, and have submitted documents from Beldia Town so the opponents cannot misunderstand my plans.
Shahbaz Sharif said a political joke was played with the people of Karachi, the biggest issue is of water, so for the first 3 years I will work hard to provide clean water to each and every house in the city, while the implementation will start from Beldia Town. Also we will train youth to become capable and provide them with good jobs in Karachi. For more news and updates keep on visiting BeEducated.pk.

Related News
---