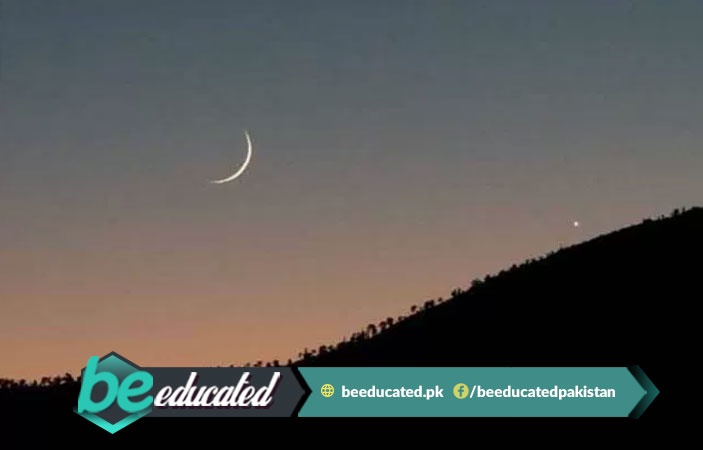 Pakistan's Meteorological department has revealed that the moon sighting for Ramadan might be possible on Wednesday (16 May 2018). The Central Ruet-e-Hilal committee is responsible for announcing the start of month of Ramadan (Ramzan) after sighting the moon.

Evidence for Moon Sighting Will Be Collected

Every year, evidences of moon sighting are collected from people all over the country with the help of regional Ruet-e-Hilal committees. After which the Central committee announces whether to observe fasting or not. BeEducated.pk wants you to know if the crescent is sighted on Wednesday then the holy month of Ramadan will start and people will observe fasting on 17th May. Otherwise fasting will be observed by Muslims in Pakistan from May 18.

From sunrise to sunset many Pakistanis will be fasting and will not eat or drink. Majority of Muslim men will be seen offering prayers in Mosques. After 29 to 30 days of fasting the month will end with the sighting of new moon. Every Muslim will then celebrate Eid-ul-Fitr, which marks the end of Ramadan.

Ramadan in Saudi Arabia

According to sources, Supreme Court of Saudi Arabia has asked its people to sight the crescent moon on Tuesday (15 May 2018) and report it to the nearest court. On Sunday, The Saudi Press Agency also requested all Muslims in the kingdom to look for the new moon through naked eyes or binoculars on the 29th of Shaban 1439, which falls on May 15.

School Summer Vacations Announced Earlier in Pakistan

Due to the hot weather condition in the country Punjab schools announced summer vacations from 17 May. So that young students can observe fasting without worrying about their studies in the warm weather. Fasting can be hard on adults in such conditions, so it's a good step to announce summer holidays before starting of Ramadan.

According to news channels, Private schools are not following the new summer vacation schedule because they do not agree with the sudden closure of their schools. Hopefully, government can come to an agreement with private schools association to announce early summer vacations for the students. For more news keep on visiting our website daily.

Related News
---