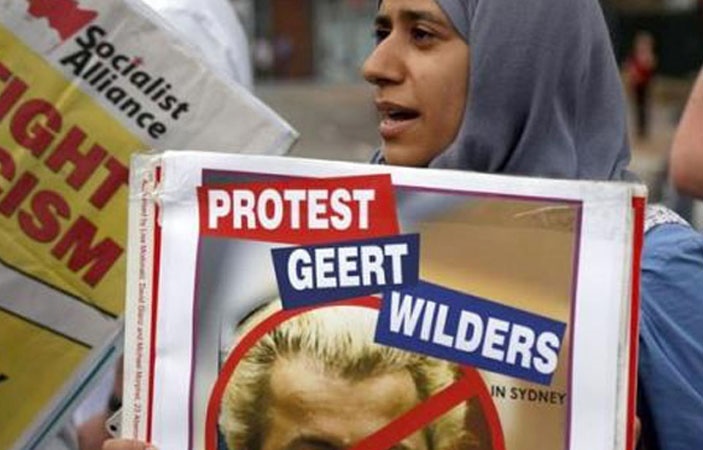 The Dutch anti-Islam cartoon competition was finally cancelled after huge protests from Muslims all over the world including Pakistan.
Geert Wilders Receives Various Death Threats
According to Associated Press news agency, the Netherlands' Parliament member Geert Wilders announced to hold a competition of making cartoons of the Last Prophet Muhammad (PBUH), due to which the world came to see severe response from the Muslims and continued protest against it in various countries.

Also Read: Army Chief Thanks Wanna Tribal Leaders for Their Support

The Dutch politician has decided to cancel the contest under the pressure of constant death threats and danger to people other than him.

BeEducated.pk found out the competition was cancelled right after Taliban asked Afghan soldiers to initiate an attack on the Dutch troops, serving in the Resolute Support mission led by Nato, in response of the anti-Islam cartoon contest. As making any physical representation of God and his last Prophet is considered blasphemous in the religion of Islam.
Protest Against Blasphemous Competition in Pakistan
Pakistan has also recorded a severe protest on this issue from government to public level. Prime Minister Imran Khan has announced that this issue will be raised in the OIC and the United Nations, for which the instructions were issued to the Foreign Minister.

While releasing a special message on the matter, Prime Minister Imran Khan has said that this is not a problem for a few Muslims but every Muslim in the world. As Prophet Muhammad himself and his name is living in the hearts of all Muslims. So whenever he is disrespected, more than a billion Muslims feel hurt. PM also directed Shah Mehmood Qureshi to contact the OIC and use their platform to raise a voice against the issue in the United Nations.

Read News: Pakistani Student Attacked In front of Newcastle University in Australia

Prime Minister Imran Khan said that we will protest to make the Western countries understand that Muslims see their religion differently. So, we will talk through the OIC platform instead of calling an ambassador.



People's protest happened in the form of a gathering of 10,000 Pakistan Tehreek-e-Labaik party members and supporters, who set out on a march asking Government to cut diplomatic ties with Netherlands.

While the Dutch government seems to have distanced itself from the whole matter by saying that Politician Wilders, leader of the opposition part, is not a member of their government. For latest international news keep on visiting our website on regular basis.
Related News
---