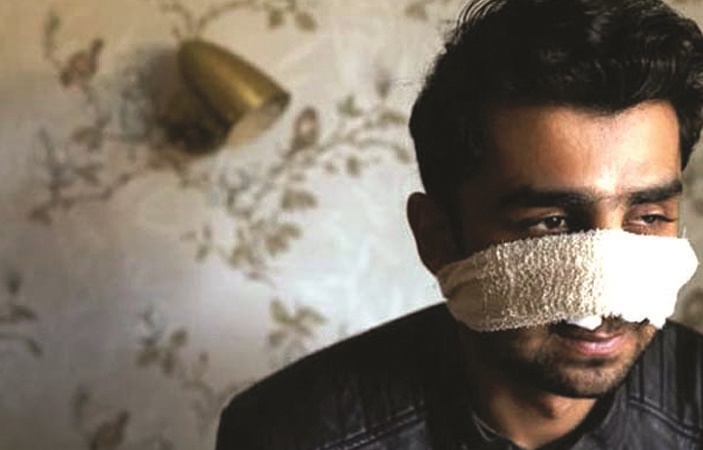 A group of unknown people attacked a Pakistani student, Abdullah Qaiser, in front University of Newcastle and told him "to go back to your country, you don't belong here".
Pakistani Student Left With a Broken Nose

BeEducated.pk found out that the 21 year old engineering student went to Australia for gaining high level education in a 'secure environment'. As he told international newspaper Newcastle Herald, "I came over here (to Australia) because I believed it was pretty secure."
The Pakistani student was left bloodied with a broken nose after being beaten by a man, wearing a knuckleduster, who stopped his car at the University's Callaghan campus. He told the media, "I'm from Pakistan, you may know what's happening there, people come here to attain a better education (and) to be a bit secure. So when something like this happens, it's pretty sad."

Also read: "12 Schools Set on Fire in Diamer District of Gilgit Baltistan"

Qaiser was said to be alone driving at the time when he was stopped by a group of thugs, around 8:30 pm at night, as he was making his way to the Auchmuty Library to finish an assignment with his friend. Before he could do anything, a woman was trying to snatch his mobile phone through the passenger door and a man had pulled open the door at his side, yelling: "go back to your country, you don't belong here!"

After which the man started punching Qaiser while wearing a knuckle duster, leaving the student with a broken nose that might just need a surgery in the coming days to make it better. The group fled the scene afterwards with his phone.
Student Received First Aid at Campus Gym
The student said that he lost conscious for a short while before waking up and driving to university gym, where he received first aid from the staff and police was alerted about the incident.

Read News: "CJP Remarks Private School Mafia Has Destroyed Public Schools"

He said, "I panicked. I didn't know what to do. Blood was flowing out of my nose." He added, "I had no option but to stop (when he saw the group because) I thought they were just students making fun." Afterwards the Pakistani student was taken to John Hunter Hospital where he was given further treatment for injuries to his face.

Daily Mail Australia reported that local police is investigating the matter. As they were reviewing CCTV footage from the university cameras. Both the prime suspects (man and woman) seemed to be Caucasian aged between 20-25. While the man has a muscular build with short blonde hair and the woman has a slim build with long light brown hair (worn in a ponytail). For latest news on education and related details keep visiting our website on daily basis.
Related News
---