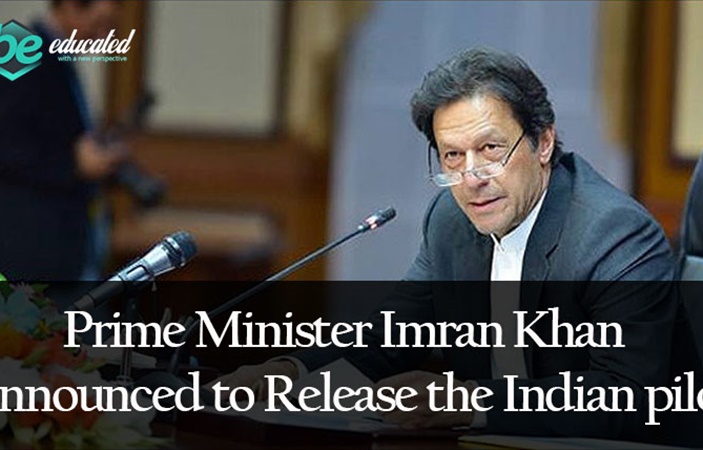 In Islamabad, Prime Minister Imran Khan announced that we will release the Indian Pilot Abhinandan as the gesture of Peace. Yesterday, Pakistan shot down two Indian Aircraft when they crossed the line of control and arrested one of the pilots.
Imran Khan announced this in the Pakistani Parliament. "We have decided to release the captured Indian pilot tomorrow as a peace gesture," "Don't take this any further, Pakistan will be forced to retaliate," he added. Imran Khan, however said our de-escalation efforts should not be seen a weak gesture. He Further added that I am pretty much sure that the international community will play its part and makes sure that the situation is in control and does not go beyond this.
Earlier, Foreign Minister Shah Mahmoud Qureshi said we are willing to consider and returning the Indian pilot if it led to de-escalation. "If there is de-escalation with the return of this [Indian] pilot, Pakistan is willing to consider this," Qureshi said. "Let's talk together on the basis of the dossier. I am ready to talk. You want to talk about terrorism, I am ready. You want to talk about peace, I am ready. You want to make it a common challenge, I am ready," Shah Mehmmod Qureshi said.
For More Updates Keep Visiting
BeEducated.pk
Related News
---