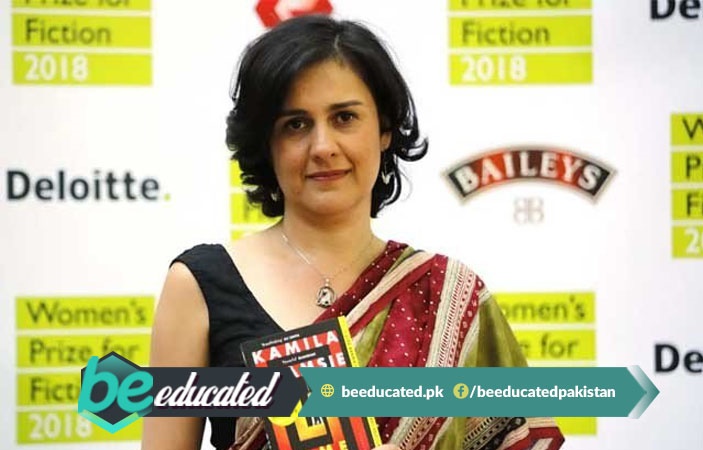 The British-Pakistani author Kamila Shamsie wins the Women's Prize for Fiction 2018 for her book 'Home Fire'. According to sources, it was the third time Ms. Shamsie was nominated for this award. Also, the award winning work "Home Fire" is her seventh novel.

BeEducated.pk found out that the panel of judges said her book, "speaks of our times." As the novel is about a British Muslim family that explores the clash between society, family bonds and religious faith. Chair of Judges for the award Ms. Sarah Sands said, "Home Fire is about identity, conflicting loyalties, love and politics." She added, "It sustains mastery of its themes and its form." She also said, "It is a remarkable book which we (the panel of judges) passionately recommend (to everybody)."

Kamila Shamsie Explains Her Achievement as Pure Joy



When asked about her achievement Ms Shamsie told the media that she loved this prize for years. She said that she knew its importance in shifting the literary culture of the United Kingdom and in getting her books into the hand of the readers.

She explained, "It's pure joy to have my name added to a list of winners that include authors like Ali Smith, Chimamanda Adichie and Marilynne Robinson."

Other shortlisted novels for the award other than Kamila Shamsie's book were:

• "The Mermaid and Mrs Hancock" by Imogen Hermes Gowar
• "Sight" written by Jessie Greengrass
• "The Idiot" authored by Elif Batuman
• "Sing, Unburied, Sing" penned by Jesmyn Ward
• "When I Hit You" by Meena Kandasamy

Ms. Sands said, "(it was a) dazzling shortlist – it had depth, richness and variety." She also said that the panel of judges were all convinced of the quality of prose in the books and each book had its winning points.

Getting Women's Prize for Fiction (WPF) is a Big Deal

Many female writers dream about getting this award, as it signifies that the winning book was the best novel of the year written in the English Language by a female author. The main purpose of bestowing this award was to encourage women authors, who were often overlooked for major literary prizes according to co-founder of WPF Ms. Kate Mosse.

Kamila Shamsie won the prize money of £30,000 like all the winning authors in the previous years that include Zadie Smith, Lionel Shriver, Ali Smith and Chimamanda Adichie. To get more interesting news keep visiting our website as much as possible.

Related News
---