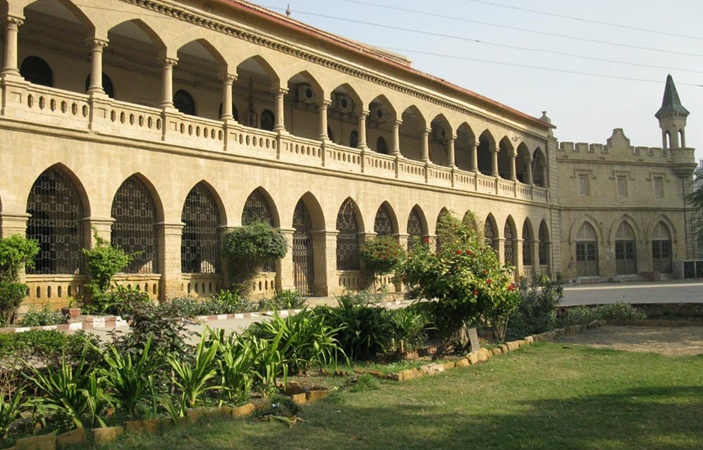 Karachi: 11 female students of final year from the Sindh Madrassetul Islam University (SMIU) will leave today for the one month long internship program organized at the Chinese university Sanya University, China.

These students of SMIU are travelling to China for this internship program according to the agreement between Sanya University China and Sindh Madrassetul Islam University (SMIU). This agreement was signed in the month of May this year. The returning date for these 11 female students will be 5th December 2016 according to the agreement.

In the recent past 10 male students of Sindh Madrassetul Islam University (SMIU) completed their internship in China. That internship was held as part of an agreement between Sindh Madrassetul Islam University (SMIU) and Hainan Tropical University, China. These male students who were part of this SMIU and Hainan tropical university agreement went to China in the month of September this year.
Dr Muhamamd Ali Shiekh the director of the university SMIU said that "Without international experience, the learning procedure of a student cannot be completed".

The students selected for internship in September and those selected for internship now were chosen from the different departments of this university.

Dr Muhammad Ali Sheikh mentioned that there is a particular criterion for the selection of these candidates. He mentioned that students were only chosen from the final semester and they were those students who had a cumulative grade point average (CGPA) of 3.5 above.



Related News
---