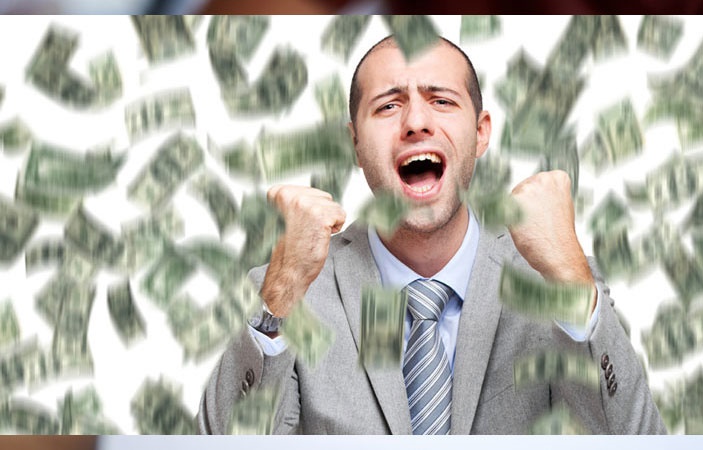 To become a millionaire at a very young age is one the predicted passion of every student. It is dreamt by everybody. If we become millionaire at the age of 30 what would be life in a hyper throbbing scenario, assume it for once! Believe me becoming millionaire ate this age sounds deliberately to chaos. Fine! Let me tell you the best way under my observation and conclusions that would be warmly appreciate by the one who will admire them all. Some of the hypothetical points in easily fragile way to accept by the students before 30 are discussed below, so give up an eye upon those points.
Prioritize the things first:
If we just predict of becoming a millionaire instead of working on the predicted scenario then in actual it is not a cup of tea to become millionaire until we utilize the things in our prioritize list. It's all folks! As the things are fictionally added in the movies and dramas as a person became millionaire just by the night. Perhaps, it can happen in reality if we divert that one night into reality of several nights with the determined goal.
For this sophisticated purpose, full determination over your focused goal is needed which you need to achieve before 30.
Focus on increasing money:
We all spend our thousands on extracurricular activities reluctant to our lives. So, what we need here is to increase the ratio of saving our money rather than spending money if we want to become millionaire. As we all have so many opportunities in our one living life, on which we just need to pick one of the most passionately interesting goal wisely for performing with fully planned dependence to make it happen into reality.
Increase the income stream by multiple choice:
Despite reading the inspirational stories on daily basis, get the things done on time in routine. Although, getting inspiration through such dilemma of stories is not a bad thing though according to my school of thoughts, but, instead we should grab that inspiration towards our goal despite getting involved in it dramatically. So invest that superpower that you hold for your fictional world into your realistic world of work.
Start with implementing budget:
Implementing the budget in your business is one of the main step of starting the business. But do remember that nobody knows, what to happen next in the business! So it is better to start your business with a little intake of money. We all know to achieve something good we need to do many sacrifices for many good incoming blessings. So one of the tricky method of investing money for business should be persuaded by following the rule of 50/30/20 budget. As by this rule, you need to invest 50 percent from the upcoming income on the expense that is essential like transportation, utilities, housing and food. Further, 30 percent should be invested on the expenses like bills, trips and dinning and almost for personal equipped pocket money and the rest of the 20 percent should be added in the saving amount or you can vice versa the ideas on your own.
Remember to save the money before in your bank accounts, after letting the loans and the bills that are overdue upon cleared up, so after all the clearance board you can save or invest them easily without any tension in your saving account.
Participate in networking events:
One of the powerful rule to become successful in your life, you need to create links with the renowned and famed personalities. In marketplace your success depends upon your circle that how you greet people in the market. So it is one of the easiest way that you should participate in the events, workshops and campaigns that are related to your business. Subscribe and follow the successful people on the social media and do get updated through their status and newsletter. In optimistic words of reality you need to get interrupted with these people to earn name and fame. Sometimes you also need to work for the materialistic world for your own mean and interest and for this you should do because in other words you are welcomed to the world of your goal with some starting or testing experience.
To become millionaire before 30 a student need commitment to his goal towards achievement.
Related Article
---