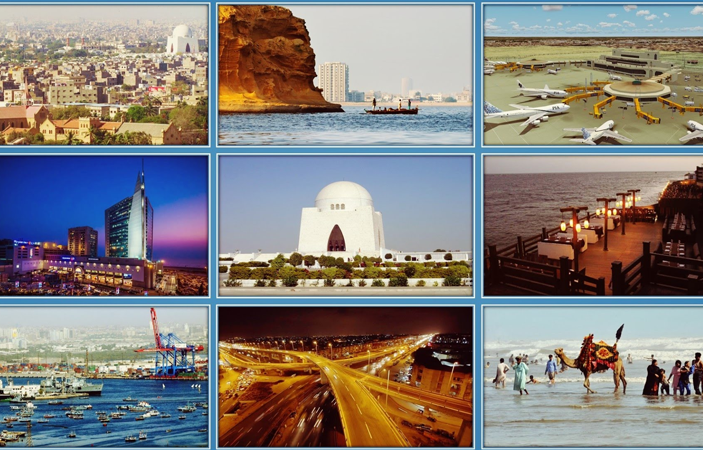 Northern Areas of Pakistan are bestowed with many enchanting valleys and mountains. Pakistan is the home of world's second highest mountain, the K2. It also has honor of having two of world's ten highest and five of thirteen highest mountains in the world. The Karakoram and Hindukush mountain ranges in the north of Pakistan have many other high mountains. Most of these peaks lie in Gilgit-Baltistan region of Pakistan, with exception of a few 7000+ meter high mountains of Hindukush range that lie in Khyber Pakhtunkhwa province of Punjab. Pakistan has five peaks of 8000+ meter height and at least, 74 mountains of between 7000-8000 meters height, 59 between 6000-7000 meters height, 30 mountains between 5000-6000 meters and 18 mountains between 4000-5000 meters. Here are five highest mountains of
Pakistan.

K2 (8,611 meters) - Second Highest of the world- Highest of Pakistan;

The second highest mountain of the world K2 is located in Skardu on the boundary between Pakistan and China, in Gilgit-Baltistan region of Pakistan. This is a very challenging mountain for mountaineers. It has second highest fatality rate among all 8000+ meters high mountains. For every four mountaineer that managed to reach the top, on died. It is located in Karakoram Range.

Nanga Parbat (8,126 meters) - Ninth highest of the world;

It is located in Diamer District in Gilgit-Baltistan region of Pakistan. This mountain is also called Killer Mountain due to its highest fatality rate among eight thousanders. The mountains noticeable for the difficulty of ascent and for tragedies associated with it.

Gasherbrum I (8,080 meters) - 11th highest in the world;

Gasherbrum I is also known as K5. Like K2 it is also located on the border of Pakistan and China in Skardu, Gilgit-Baltistan. It was first Climber in July 1958 by Pete Schoening of America.

Broad Peak (8,051 meters) - 12th highest in the world;

Broad Peak is located 8 kilometers from K2. It is also called K3. The mountain was named Broad Peak because it has a summit more than 1.5 kilometers long. The first registered successful attempt was made by Austrian climber Fritz Wintersteller with a team of three climbers in June 1957.

Gasherbrum II (8,035 meters) - 13th highest mountain in the world;

It is also known as K4. The mountain was climbed for the first time in July 1956 by Austrian climber Fritz Moravec with a team of two men. Mostly the mountain is climbed from the southwest because it is comparatively less dangerous to climb from that side.
Related Article
---