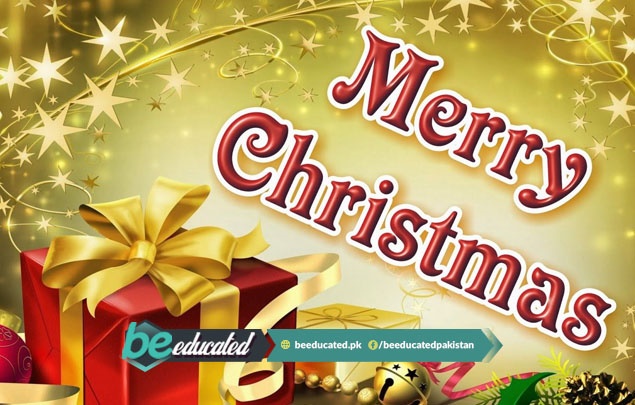 Christmas is celebrated in all over the world on 25th December of every year and it is a religious festival and billions of people celebrate it around the world. Christian consider this day advent of Jesus in this world as well as holy day, many expectation regarding preparation of celebration of Jesus and return of Jesus at second coming.
Other names of Christmas
It is also known as 'Anglo-Saxons' which means feast of midwinter. Another name of it is 'Natuiuiteo', derived from nativity which means birth. In the same way it is also known as 'Geola', referred to as period from December to January which equates Christmas. 'Neol' is also a name of Christmas, is from 'noel' or 'nael', means birthday.
Barack Obama on Twitter:
Stories attached to Christmas Day
Many stories related to Matthew and Luke are attached to Christmas day. First Christmas was celebrated in Rome in 336 Before Christ (BC). Christmas was overshadowed in middle ages but it gained prominence again after 800. Christians celebrate it on December 25 nowadays according to Julian calendar and corresponds to 7 January according to Georgian calendar.
Imran Khan on twitter:

Modernization of Christmas day
Charles Dickens in 1843, wrote a novel on Christmas named 'A Christmas Carol' that helped a lot in revival of the spirit of this festival. He emphasizes on Christmas as the day of family, compassion and goodwill. He attached this day as generosity linking with worship and family-centered feast. He further told many aspects related seasonal foods, games, dancing and family gathering, related to western culture.
History of giving gifts by Santa Claus
Tradition of giving gifts started before the birth of Christ. It is tradition around 4000 years ago relates to Mesopotamians. They had a faith that in winter every year Primary God Madruk fight with evil spirits. They present gifts to one another on this occasion of success of Madruk and hope that Madruk will again win next year.
Government of Pakistan on twitter:
A man like Santa Claus
4 years ago, one child spotted a man, resembling like Santa Claus. This man said also himself as Santa Claus who made happy little child for many years. He also gave some money to the little child named Alfie. Little child is now 6 years old, he shouted "look this man as Father of Christmas". Mr. Hussain is doing a job in an accountancy firm. Alfie and his 13-years-old sister Harley meet Mr. Hussain on every Christmas day who brings happiness in the lives of children every years.
In an interview to Buzzfeed, mother of little children said that Hussain comes to visit and gives gifts and he never forgets her children on their birthdays. She further said that we will not be happy to celebrate Christmas without Hussain. She told that we want to see him throughout the year and we call him Christmas Granddad.
Donald J. Trump on twitter:
Former neighbor of Alfie, Amanda shared the story of Alfie when little child met Mr. Hussain first time. She further said that although Mr. Hussain has not faith related Christianity but he made little children happy.

Related Article
---