As the unofficial by-election results started getting revealed, BeEducated.pk found out that PTI has leveled the scores with PML-N by gaining four seats in the National Assembly (NA) as well. According to the sources, the other three of the total eleven seat are divided between PML and MMA by 2, 1 respectively.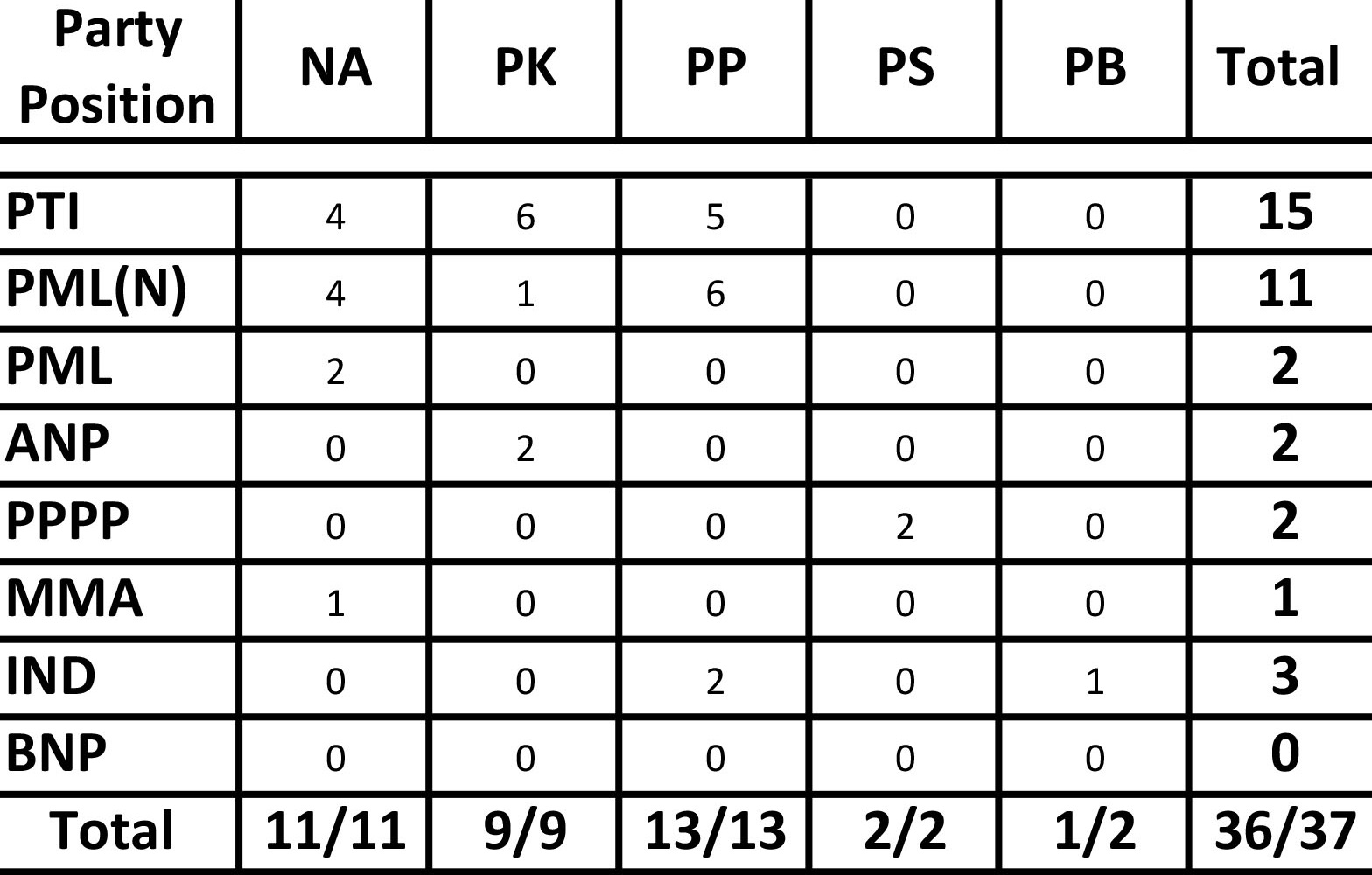 By-Polls in National and Provincial Assemblies
The process of by-election voting for 24 constituencies of Provincial assemblies and 11 constituencies of National assembly started at 8:00 AM and lasted till 5 PM without any delays.

Read More News in Urdu

NA constituencies are as follows:
NA-35 (Bannu), NA-53 (Islamabad), NA-56 (Attock), NA-60 (Rawalpindi), NA-63 (Rawalpindi), NA-65 (Chakwal), NA-69 (Gujrat), NA-103 (Faisalabad), NA-124 (Lahore), NA-131 (Lahore) and NA-243 (Karachi East).

Among these 11 constituencies a total of 370 candidates contested in the by-polls. The leading candidates for NA in the by-elections 2018 are: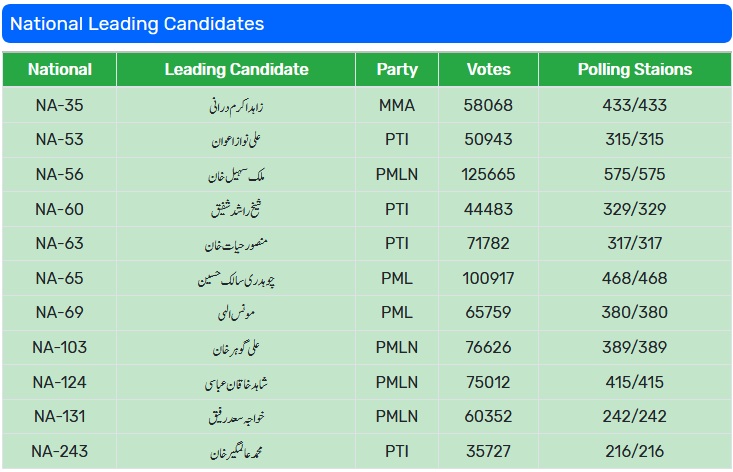 Punjab Assembly
For the eleven constituencies in Punjab Assembly, the results are shown in the following table: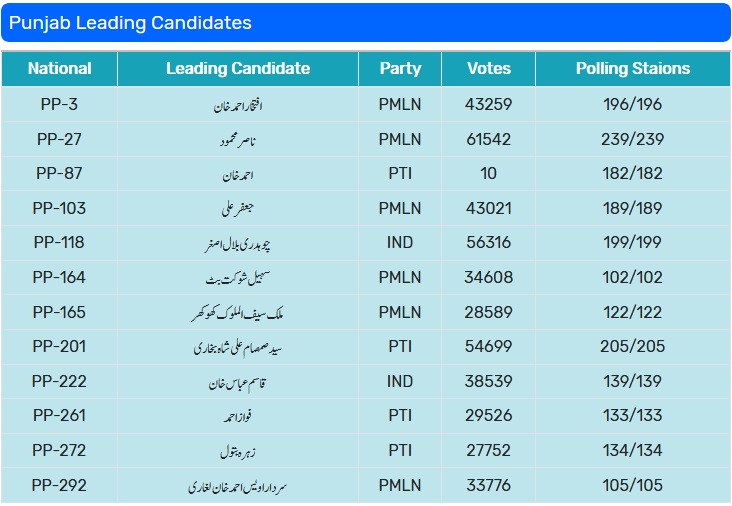 KPK Assembly
For Khyber Pakhtunkhwa, people voted in the constituencies of PK-3 (Swat), Pk-7 (Swat), PK-44 (Swabi), PK-53 (Mardan), PK-61 (Nowshera), PK-64 (Nowshera), PK-78 (Peshawar), PK-97 (Dera Ismail Khan) and PK-99 (Dera Ismail Khan). The unofficial by-election results for KPK are: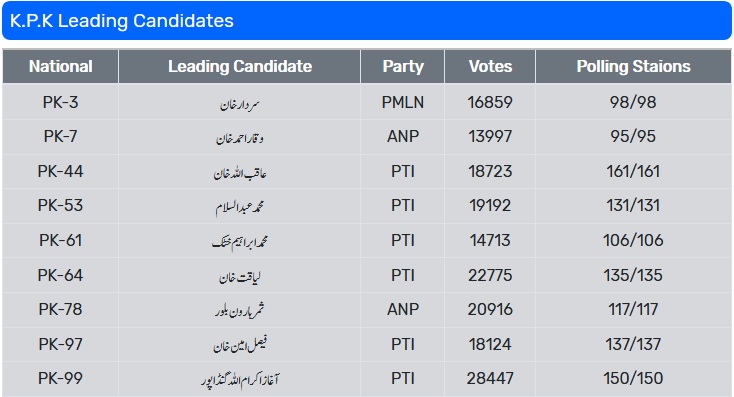 Sindh & Balochistan Assemblies
In Sindh and Balochistan, by-polls were contested in two constituencies each. The outcome of the by-polls are:
SINDH


Overseas Pakistani Voters
Election Commission Pakistan (ECP) allowed nationals living in foreign countries to vote in the by elections. Where more than 7000 i-voters have received their right to vote in the by polls. However, ECP have yet to decide whether to count them in the official polls or not.
Related News
---